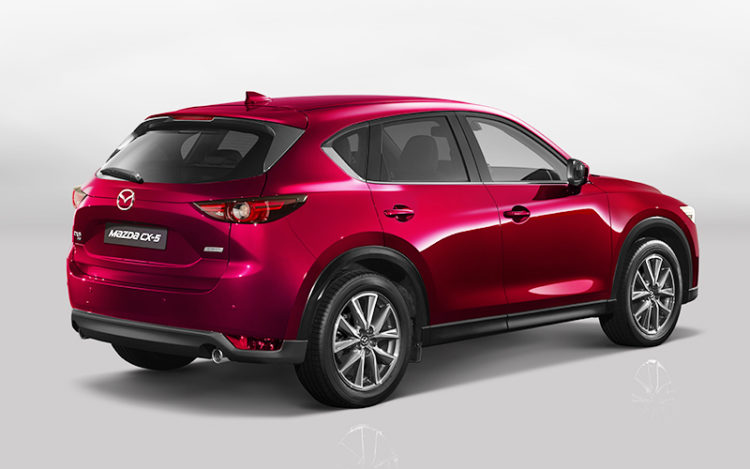 Activating Sport mode makes the car feel even more earnest. Using the 6-speed automatic's manual override function takes the engagement up a notch, and was particularly enjoyable when negotiating winding stretches of tarmac. Who says you can't have fun in a SUV?
Even on 19-inch wheels, the ride is firm but not hard, and the CX-5 takes road bumps in its stride. Credit goes to the SkyActiv-Body and SkyActiv-Chassis' torsional rigidity and optimised suspension. These technologies also help to improve cabin insulation and minimise road and tyre noises so that I can have a pleasant conversation with my passengers without raising our voices or straining our ears. The stability of the car when travelling at higher speeds goes a long way in instilling driver confidence.
Driving pleasure is only possible with the peace of mind that you are in safe hands. A big part of Mazda's human-centric innovation revolves around safety. Besides passive safety design such as good visibility, well-positioned driving controls, legible instruments and minimal distractions, the CX-5 is equipped with a suite of i-Activesense active safety features such as Lane Keep Assist System (LAS), Lane Departure Warning System (LDWS), Rear Cross Traffic Alert (RCTA) and Smart City Brake System (SCBS), depending on the model variant.
I like being given the option to switch these on or off according to my needs, or adjust the degree of warning to my desired level, the same way I can customise a Poke bowl to suit my taste.
The naturally engaging and versatile Mazda CX-5 makes everything seem so effortless. It takes the stress out of driving so that I can focus on the things and people that matter.
---
Mazda CX-5 Super Luxury 2.5 (A)
ENGINE     2488cc, 16-valves, inline-4
MAX POWER     194bhp at 6000rpm
MAX TORQUE     257Nm at 3250rpm
GEARBOX     6-speed automatic with manual select
0-100KM/H     8.9 seconds
TOP SPEED     196km/h
CONSUMPTION     13.9km/L (combined)
PRICE INCL. COE     $168,800
---