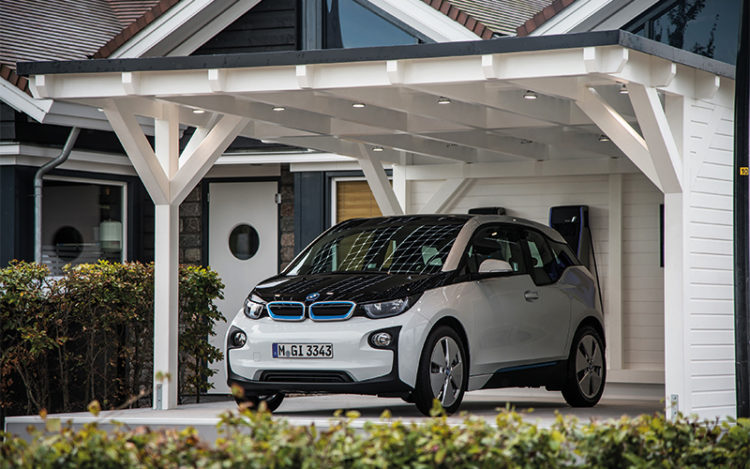 A fellow motoring journalist once told me that the easiest way to hook up with a beautiful-but-materialistic woman is to show her your BMW i3 electric car.
I countered his argument by mentioning even rarer and more expensive classic cars. "Yes, yes, those are very pricey automobiles", he replied. "But owning an i3 says that you have landed property. Period."
He had a point there. An i3, despite its standard range extender, still needs a charging point, so it would only be practical if its owner stayed in a bungalow (good class or otherwise), with a porch for the BMW i Wallbox.
A Ferrari or Lamborghini owner could live in a condominium. But if the fellow decides to acquire an electric car, he would need landed property.
If you're thinking that it should be easy to have a charging point installed in a condo, think again.
Most condo residents took longer than HDB dwellers to get fibre broadband because management councils needed to approve the works required to bring fibre optic cables to residents' doorsteps.
Now imagine how long it would take for these councils to have EV charging points installed in their private estates.
A few years ago, I had the chance to drive a Renault Fluence Z.E. and a Nissan Leaf. But because I live in an HDB flat, I was never going to be able to charge either vehicle in my estate's multi-storey carpark.
So, I told (read: begged) our company's head of security that I needed to chope the parking space in front of a particular vending machine for a week, because I needed the unused three-point socket beside it.
After moving the safety cone and parking the electric car, I would attach the charging cable and start recharging the ride. As I walked away, I'd say a silent prayer that nobody would sabo me and unplug the car in my absence.
Electric cars are touted as the vehicles of the future, but for practical reasons in Singapore, they'll end up as electrical indulgences for well-heeled and eco-conscious drivers.
---
Related story: Electric car sharing scheme starts in August
Related story: Should the Gov't encourage electric cars?