Mickey Mouse's new Roadster Racer from the brand new animated series, Mickey and the Roadster Racers, appears on Disney Junior and Disney.
Mickey's roadster is called The Hot Doggin Hot Rod, with a design which pays tribute to Mickey's iconic ears. Created by a specialist team of eight engineers and experts, the model car took over 12 weeks to build and was commissioned to celebrate the launch of Disney Junior's new animated children's series.
Mickey and The Roadster Racers sees Mickey and pals – Minnie Mouse, Donald Duck, Daisy Duck, Goofy and Pluto – racing across the globe on action-packed adventures, including a dash across London to stop a crown jewel thief.
The Roadster Racer model measures 2.4 metres in length and features a "28" on the side, which represents the year in which Mickey Mouse first appeared on-screen in Steamboat Willie in 1928, which would mark its 90th anniversary next year in 2018.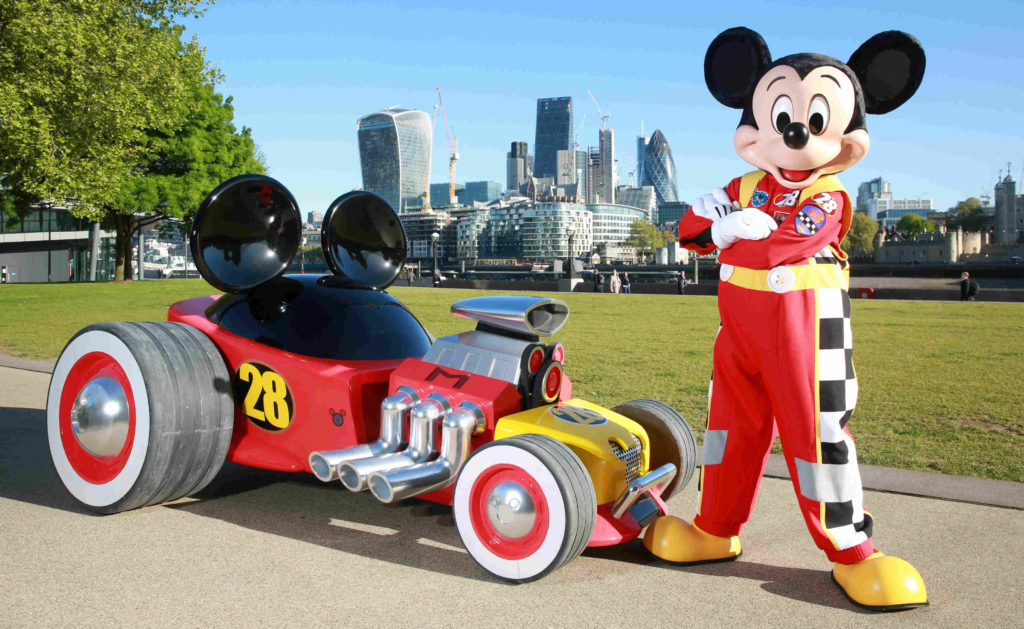 Check out these two real roadster racers in Singapore.
Check out these other real roadster racers in Singapore.
Check out yet another pair of real roadster racers in Singapore.