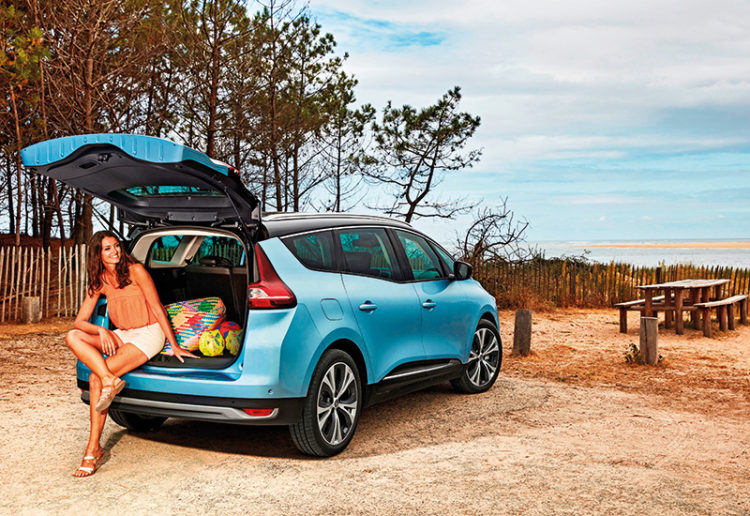 It was a weekend like any other, with the usual enrichment classes, family outings and errands. What's different was that I had a Renault Grand Scenic test car for the weekend.
If you're a regular reader of this column, you would already know how I feel about MPVs.
Despite the best efforts by designers and engineers to make them look sportier and drive more like a car than a van, climbing into one invariably makes me feel like I am driving Mama's Personal Van.
However, every car deserves a fair chance, and as a motoring writer, I reminded myself to cast my personal preferences aside and objectively evaluate whether the Grand Scenic, or a modern European MPV in general, really makes light work of heavy-duty family tasks.
We may not fit into the typical "two adult–two child" demographic, but I think the 250-300 kilometres we average each weekend and the amount of jiu-jitsu gear, swimming kit, books, files and other stuff that we load into our car can definitely rival that of a small army, which makes it an adequate challenge for any MPV.
Over the weekend, the Grand Scenic proved itself to be quite the handy family helper.
Its 14 storage compartments include four under the floor, which were really useful for stashing extra tissues and wet wipes, and hiding that children's contraband – the tablet when it was not officially tablet time.
There were more than enough cupholders for all our mugs and water bottles, while the drawers under the front passenger seat and behind the sliding centre armrest took care of all the knick-knacks.
My daughter enjoyed the generous headroom and legroom tremendously, and she put the second-row tray tables to good use – reading, drawing and snacking.
We even managed to fit an extended family of five comfortably into the first two rows, plus two trolley loads of groceries in the rear with the third-row seats folded.
When it rained on our picnic, we simply took it inside the Grand Scenic. The one-touch control for folding the rear seats made it a breeze to collapse the second and third rows to create a flat "indoor" picnic surface. The large panoramic glass roof made us feel like we were still outdoors.
When it was movie time, all we had to do was plug a tablet into the USB port to connect it to the car's 3D Arkamys sound system, bring the third-row seats back up, leave the second row folded like an ottoman and, voila, we had our very own mobile theatre.
The 1.5-litre turbo-diesel engine felt competent and there was noticeable less body roll than expected. For me, the firm ride made for a more enjoyable experience as a driver, although the passengers may beg to differ.
In terms of styling, I consider the Grand Scenic to be the coupe of MPVs, because of the silhouette created by its upward-sloping belt line and downward-sloping roof profile.
Big wheels attract me every time, so I definitely loved the 20-inch alloys, even if they weren't also specially designed to minimise rolling resistance and enhance fuel efficiency.
Parts of the interior still felt slightly van-like, such as the upright driving position and the relatively high-up location of the gearlever. The simplicity of the cabin design and the easy-to-use touchscreen for multimedia and navigation won me over.
But we know how detrimental stilettos are to our backs and also their potential tripping hazards. They're called killer heels for a reason, yet women still fall head over heels with them and choose them over sensible shoes which are comfortable and practical.
So, even though an extremely family-friendly MPV such as the Renault Grand Scenic checks all the right boxes, I am still no closer to wanting one.
In fact, now that my daughter is seven and able to get in and out of the car independently and buckle up, I see myself going back to my coupe ways.
---
Related story: Rogue is good
Related story: The new Porsche Panamera would be a great family car