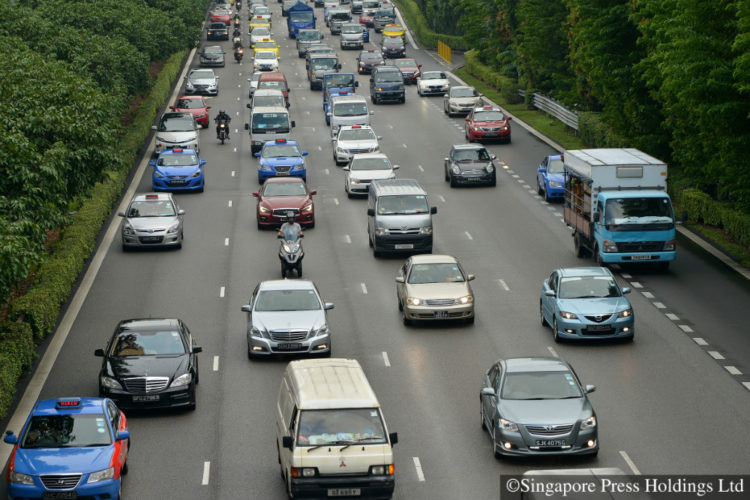 Certificates of entitlement (COE) premiums ended mixed at the latest tender yesterday as the market braced itself for new emission standards in September.
COE premiums for cars up to 1600cc and 130bhp was unchanged at $42,801, while COE for cars above 1600cc or 130bhp climbed 4.8 percent higher to close at $49,802.
Open COE, which can be used for any vehicle type but ends up mostly for bigger cars, finished 4 percent higher at $49,899.
Car dealers have cleared a number of models in preparation for the Euro 6 emission standard, which comes into effect on Sept 1 2017. This has eased bidding pressure.
Mr Nicholas Wong, general manager of Honda agent Kah Motor, said the Jazz hatchback and Mobilio people mover have run out. In the case of the Jazz, its Euro 6 version will be available only in January.
"The shortage of stock in the market is reflected in fewer bids this round," said Mr Wong.
But for COE for bigger cars, he said a sharp drop in premium in the previous round had whipped up buying interest.
The fact that buyers of such cars have a "stronger purchasing power" contributed to the rise in the premium for this category.
Also, many European models – major players in this segment – are already Euro 6-compliant.
Mr Wong added that private-hire bidders did not seem to be present in the last two tenders, and may have "lost steam".
More than 10 percent of the current 40,000-strong private-hire fleet is believed to be unhired.
Meanwhile, commercial vehicle COE ended 9 percent higher at $40,212.
Mr Michael Wong, general manager of Isuzu agent Triangle Auto, attributed this to strong replacement demand.
"The $20,000-plus premium was short-lived," he said, referring to the $26,501 and $26,029 rates in April and May which followed a sharp growth in COE supply.
Motorcycle COE was unchanged at $6001.
The August to October COE quota is expected to contract.
---
Related story: All COE premiums fall
Related story: COE premiums for commercial vehicles rise