On 27 September 2017, McLaren marked the fifth anniversary of the reveal of the McLaren P1 at the 2012 Mondial de l'Automobile in Paris. On the next day, the company released an update on the next McLaren Ultimate Series product in the works – the hypercar codenamed BP23.
BP23's road test programme is continuing apace with the creation of a centre-seat mule based on a 720S. The mule has been created to investigate different ergonomic solutions for the car's unique cabin layout, as well as systems that McLaren is developing for potential inclusion in the final vehicle, such as digital mirror technology.
McLaren has also finalised the hybrid-powered BP23's performance targets, with the primary one being "the fastest-ever McLaren". Coyly, the company has said it won't be a lap time.
Development of BP23 is underway at McLaren Special Operations (MSO), the bespoke division of McLaren responsible for designing and crafting the luxurious new addition to the McLaren Ultimate Series product family. The BP23 codename is taken from the car being MSO's second Bespoke project and it having three seats.
Production will be limited to 106 examples, the same volume as the iconic McLaren F1. BP23 owners will work alongside MSO to select colours, trim materials and other points of personalisation unique to them. The first examples of BP23 are expected to be delivered in 2019.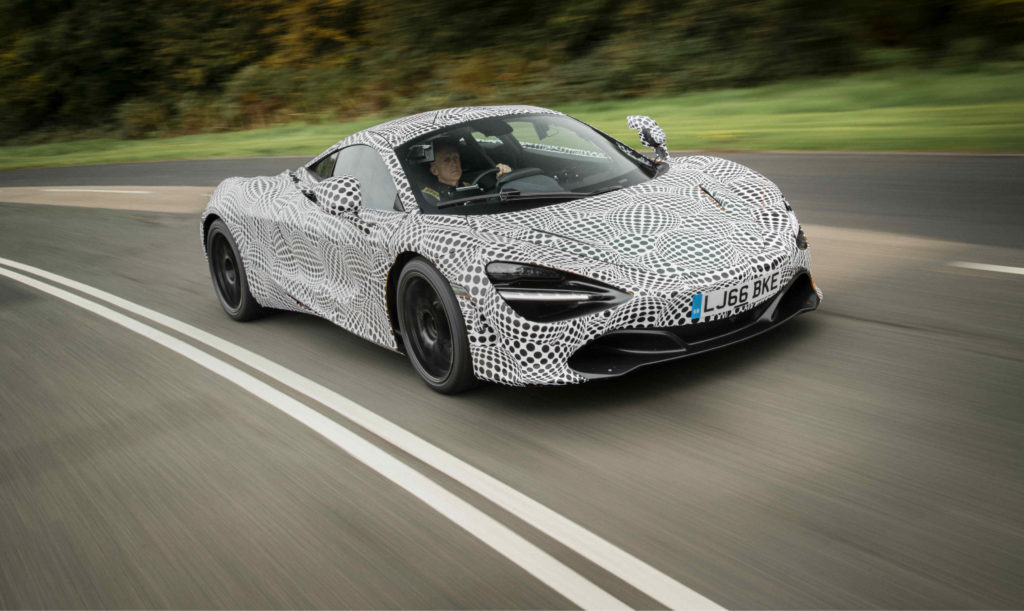 Check out the McLaren P1 electric toy car for kids.