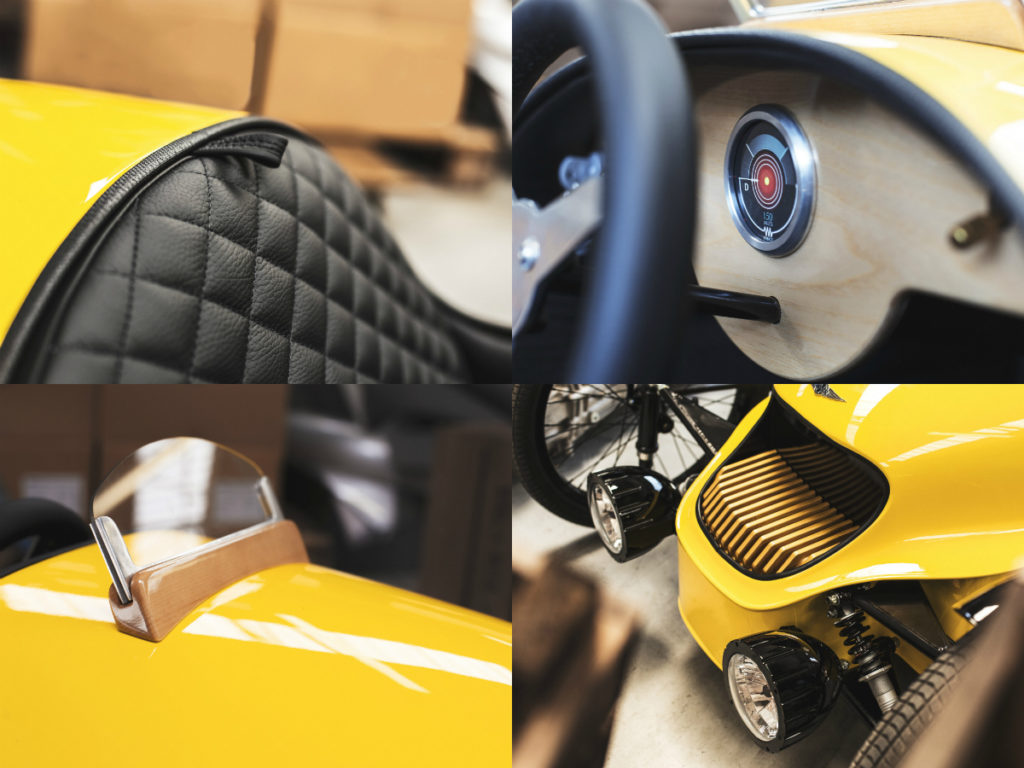 In 2016, British specialist manufacturer Morgan Motor Company announced its first production electric vehicle. Capable of 160km/h and 0-100km/h in 8 seconds, and still entirely coach-built, the EV3 received great acclaim from motoring press and enthusiasts alike following its launch at the Geneva Motor Show.
Morgan continues to celebrate this new chapter in their manufacturing history by announcing the arrival of the EV3 Junior, which targets aspiring young Morgan owners! The EV3 Junior is entirely handmade and features a carbon fibre body, wooden dashboard and hand-stitched leather interior.
The EV3 Junior is capable of travelling at 16km/h forward and in reverse at a limited speed. A choice of Sport Red, Sport Green or Sport Ivory paint, with black or tan leather, is offered as standard. Any paint colour from Morgan's palette of 40,000 can also be selected at a small cost. Further personalisation is offered with fun sticker packs which can be re-applied as desired.
Other features include working lights and authentic enamel badge detailing. Charging is carried out by the charger provided and takes four hours. An average range of 16 kilometres can be achieved, depending on driving style.
Morgan cars are known for being lightweight and small, but the EV3 Junior is smaller than most and therefore is only suitable for children over the age of 6. The EV3 Junior is fully CE certified. Each EV3 Junior is supplied with a handbook and a 12-month warranty.
Priced from £6,662.50, the EV3 Junior is an official Morgan product and can be purchased from the Morgan online shop, Morgan official dealerships and the factory shop in Malvern Link, UK. 

McLaren also sells an electric toy car for kids.
Fisher-Price offers a little Ford Mustang for kids to drive.