London Taxi Company (LTC) has relaunched as LEVC, marking the next stage in the company's transformation, which is underpinned by an investment totalling £325m from Geely. LEVC is a wholly owned subsidiary of the Chinese automotive giant.
Alongside the unveiling of the new name and brand logo, LEVC also revealed the final version of the new London Taxi called TX and its eCity technology, comprising of an advanced battery electric powertrain with a small petrol generator. Applied to the all-new electric TX, the technology allows for a range of over 640 kilometres, including well over 112km range with zero emissions.
Due to launch in London later this year, LEVC is finalising its quality and testing regime for the TX which has taken it to the extreme heat of the Arizona desert and freezing temperatures in the Arctic Circle.
The combination of old and new is reflected in the look of the vehicle. The instantly recognisable rectangular grille and circular headlights have been incorporated into a much more contemporary design, with daytime running lights, simplified lines, and an inset chrome frame to the grille.
Similarly, a rear-hinged passenger door with 90-degree opening provides a more comfortable entry and exit for passengers, reminiscent of the 1930s luxury saloons that in part influenced the design of the vehicle.
The TX has been built using the latest techniques in aluminium bonding. This avoids welding or riveting, thus reducing the weight of the cab and completely offsetting the additional weight of the battery, whilst maintaining vehicle strength.
LEVC's eCity technology combines a small petrol generator (known as a range extender) with a class-leading battery and proven electric powertrain. The eCity platform will give cabbies a range of well-over 112km on pure electric, and a combined range of over 640km with its small petrol generator.
With this range, a driver could take passengers from London to Edinburgh or Paris without once needing to stop for fuel.
As well as the more premium feel, passengers will notice less vibration and noise in the passenger cabin, which is equipped with charging points for mobile phones, Wi-Fi and additional space for six passengers. The TX has also been designed to be one of the safest vehicles on London's streets.
The cab retains its renowned disability-access features. There will be a new retractable integrated ramp, making it quicker and easier for cabbies to load passengers in wheelchairs in a new forward-facing position. Other accessibility features include induction loops for hearing aids, as well as contrasting grab handles and seat edges for the partially sighted.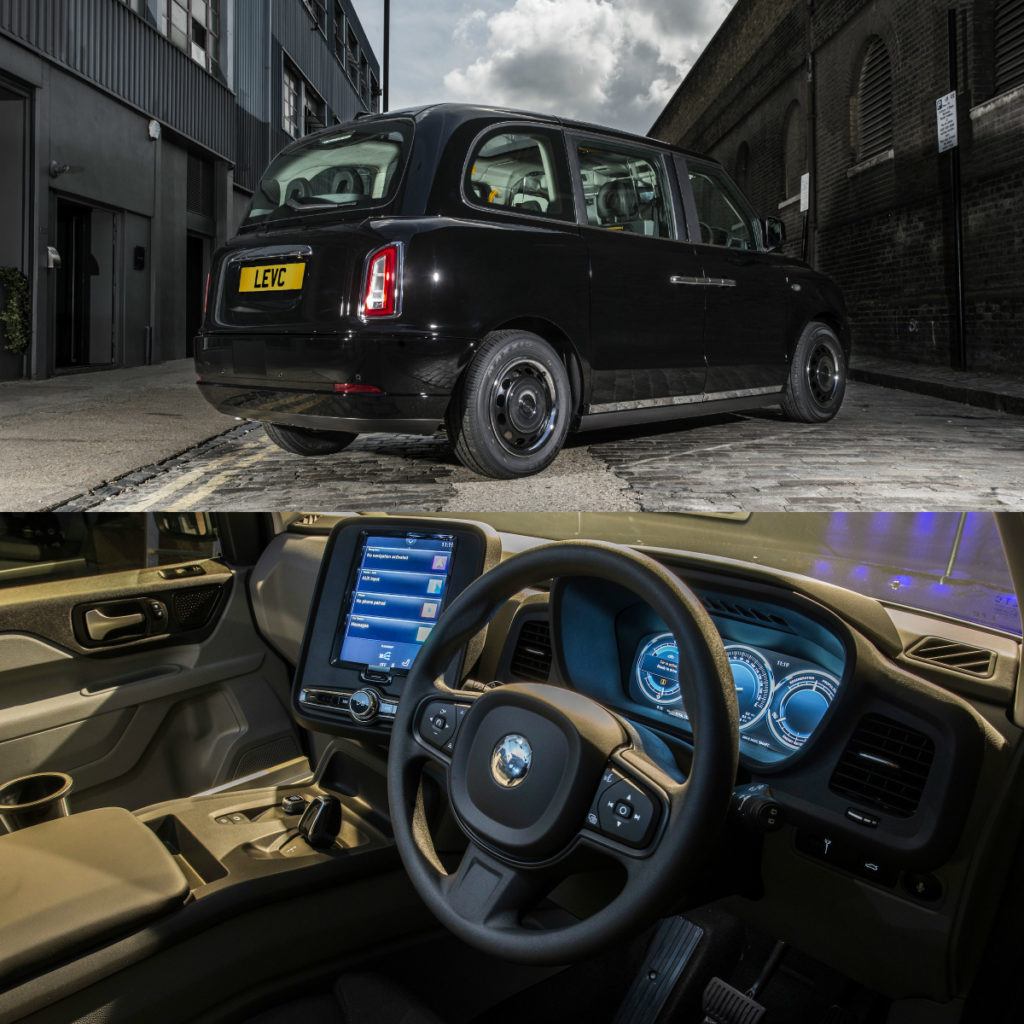 Check out the new-age Toyota taxi designed for Japan.