Nissan Motor's electric Leaf will be used as the bullpen car for baseball games at Yokohama Stadium, which will also feature a new Nissan billboard, from the 2017 season.
Nissan is returning to its hometown ballpark after almost two decades under a new sponsorship agreement with the Yokohama DeNA BayStars baseball team. The new billboard above the scoreboard will say, "EVs made with Nissan technology." New signs will also be installed on the lighting towers.
Back in the 1990s, several Nissans including the Be-1 and S-Cargo were used as bullpen cars at Yokohama Stadium. Starting this spring, the 100 percent electric Leaf, featuring zero CO2 emissions, will represent Nissan Intelligent Mobility as it supports relief pitchers taking the mound.
Introduced in 2010, the Leaf is the world's best-selling electric vehicle with global sales totaling 260,000 units. The car also has strong ties to the city of Yokohama and Kanagawa prefecture, where Nissan is based. The Leaf is built at Nissan's Oppama Plant and features batteries made at the Zama Operation Centre, both located in Kanagawa. Key parts such as the electric motor are made at Nissan's Yokohama Plant.
Nissan is committed to achieving zero emissions and zero fatalities on the road by developing technologies which include electric vehicles and autonomous driving. At the same time, Nissan is supporting the BayStars as they strive to win the league title and become Japan's top team.
"We are very pleased to be returning to Yokohama Stadium, which is a symbol of the city where Nissan was founded," said Nissan senior vice-president Asako Hoshino. "We are excited to support the BayStars, who are set to deliver a strong performance this year, through this sponsorship programme."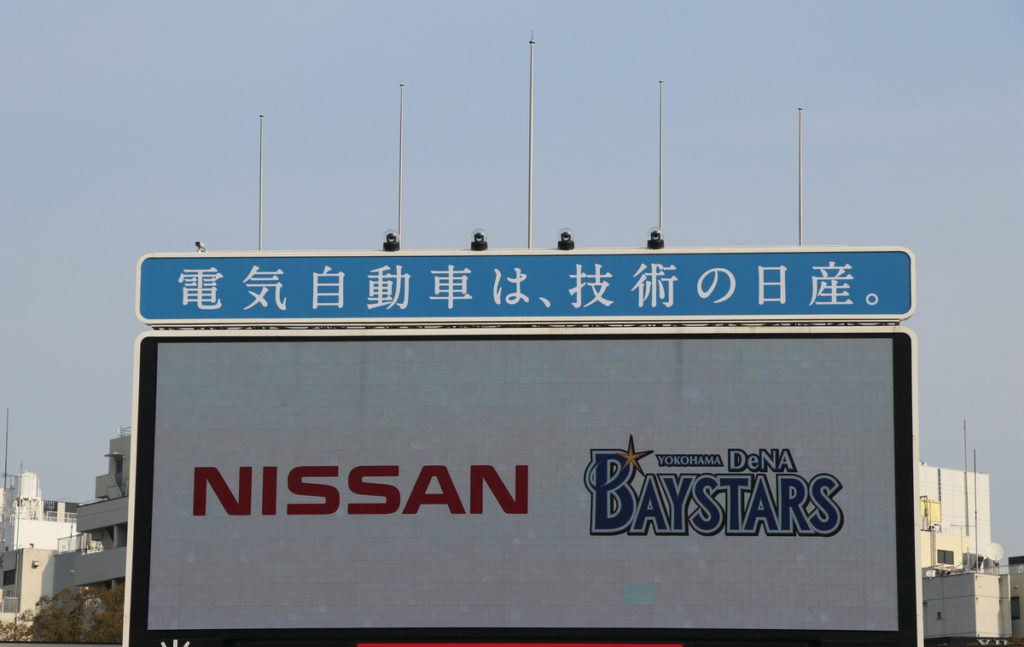 Nissan-sponsored athletes who won gold at the Rio 2016 Olympics were given gold Leafs.
Nissan offers an electric-car sharing service in Yokohama, Japan.