When it comes to the business of ferrying people, the only vehicle that truly excels in this field is the multi-purpose vehicle (MPV). A sports utility vehicle (SUV) may be able to perform the same task, but even the most MPV-averse, sports car-loving enthusiast will eventually admit (only after being severely tortured) that an MPV remains the best car for this job.
The reason for this is simple – an MPV's sole purpose is to move people, whereas SUVs are primarily built to go off-roading. Even if an SUV was large enough to accommodate seven passengers, it still wouldn't be as comfortable as an MPV.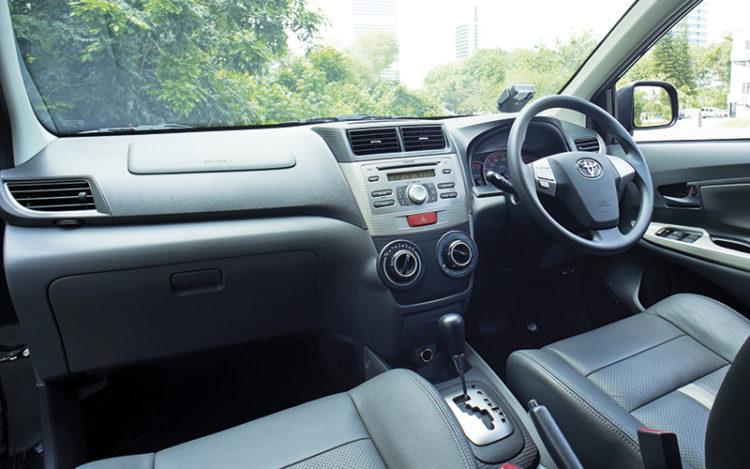 The two MPVs we have assembled here are both capable of transporting up to seven people, but that's where their similarities end. For starters, the Indonesian-built Avanza is Toyota's entry-level MPV, while the Japanese-made Alphard is the brand's top-end people-carrier. Back in 2014, their price difference was a cool $108,000 – almost enough to purchase a brand new Vios then.
The price gap is reflected in the different sizes of these MPVs. At 4140mm long and 1660mm wide, the dimensions of the unassuming Avanza are similar to that of a compact saloon. The Alphard's massive physical presence, on the other hand, is difficult to ignore. Measuring 4870mm long, 1830mm wide, and towering at 1905mm (the Avanza is only 1695mm high), it's obvious that the box-like Alphard offers more space, too.
Hop into the Avanza and it's no surprise that its cockpit is as plain as its exterior. Toyota is honest about the "entry-level" bit, for the driver only has very basic equipment. The seats, for instance, are upholstered in vinyl, while the air-con controls consist of a pair of large rotary dials. The sunvisors do not even have vanity mirrors and the steering wheel is only adjustable for rake. And although it is factory-fitted, the hi-fi unit looks so dated that you'd think it came from a Toyota model made in 1990.
Climb aboard the Alphard and you're immediately surrounded by elegance. In contrast to the Avanza, the Alphard's seats (which have armrests as standard) are covered in leather and electrically adjustable. The dashboard and steering wheel have faux wood trimmings that towkays love, and the plastic surfaces are soft instead of hard. The air-conditioning is also twice as effective as the Avanza's and comes with three climate zones as an added benefit.
Second-row passengers in the Alphard, who are likely to be captains of industry, will feel pampered once they settle into the excellent captain's chairs. If said occupants are feeling sleepy after a big executive lunch, they can catch a quick nap on the way back to the office by reclining the seats to extend their footrests.