You will be forgiven for failing to recognise Volkswagen's facelifted Golf as its styling changes amount to merely gentle grooming of an already inoffensively handsome face.
New for 2017 are fresh LED lights and a subtle reprofiling of the bumpers. Inside, you will see a familiar dashboard. Flamboyant design is, as it always has been, absent. Instead, the interior remains a shining example of luxuriant material quality and ergonomic good sense.
The Highline test car has a new 9.2-inch Discover Pro touchscreen infotainment system. Its functions are numerous, including smartphone mirroring in a vibrant, sharp, responsive and easy to navigate interface. The loss of hard buttons and knobs may take some getting used to, however.
Even more impressive is the new Active Info Display – a 12.3-inch fully digitised and customisable screen in place of analogue gauges. Apart from putting far more information in front of you, it allows you to control many functions via steering wheel buttons. Largely aping sister company Audi's virtual cockpit, the execution is superbly intuitive and takes little time to learn.
Bucking the downsizing trend, a new 1.5-litre engine will replace the existing 1.4-litre. A 128bhp BlueMotion version runs on a Miller combustion cycle for better efficiency.
The test-car is a 148bhp variant. On a mixture of motorways and country roads, it proves more than capable of partaking in the cut and thrust of traffic with ease. Combined with a new wet-clutch 7-speed dual-clutch gearbox, its response is immediate and generous all the way up to the redline, even if the soundtrack is more polite than stirring.
Volkswagen does not tout any major chassis revisions for the facelift, which means the car retains its confident gait. Ride is on the firm side, but well-judged, and progressive damping means where bumps intrude, they do so in a muted fashion and without taking away the authority of the wheels' contact with the road or harshly deflecting the car's body.
Response is always sure-footed and predictable. It is thus rarely necessary to make sudden corrections mid-corner. Altogether, the Golf remains a car in which you can undramatically enjoy the business of guiding quickly and accurately from point to point.
The Golf is billed as spacious but compact, high-tech but affordable, comfortable yet capable of satisfying the occasionally interested sporting driver.
That is a tall order for any manufacturer and a brief as dauntingly broad as any. Yet, it is this astounding breadth of ability that has allowed the Golf to transcend class boundaries. You could be the richest person in Singapore, put a Golf in your stable, drive it every day and feel nothing but quiet satisfaction that you have made a great motoring decision in good taste.
Wisely, then, substantial as the improvements in powertrain and infotainment are, the fundamental formula remains resolutely the same. The Golf continues to do what it does best, only now a little bit better.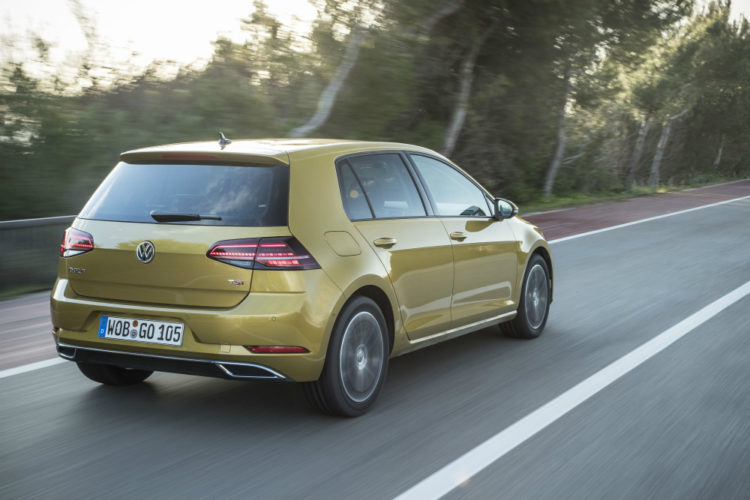 __________________________________________________________________________________
Volkswagen Golf 1.5 (A)
ENGINE     1498cc, 16-valves, inline-4, turbocharged
MAX POWER     148bhp at 5000rpm
MAX TORQUE     250Nm at 1500-3000rpm
GEARBOX     7-speed dual-clutch with manual select
0-100KM/H    8.3 seconds
TOP SPEED    216km/h
CONSUMPTION    19.6km/L (combined)
PRICE INCL. COE    To be announced (car will arrive in Q4 2017)
__________________________________________________________________________________
Related story: Volkswagen Tiguan review
Related story: Group Test: MINI Cooper 5-Door 1.5 vs Opel Astra 1.4 vs Volkswagen Golf 1.4