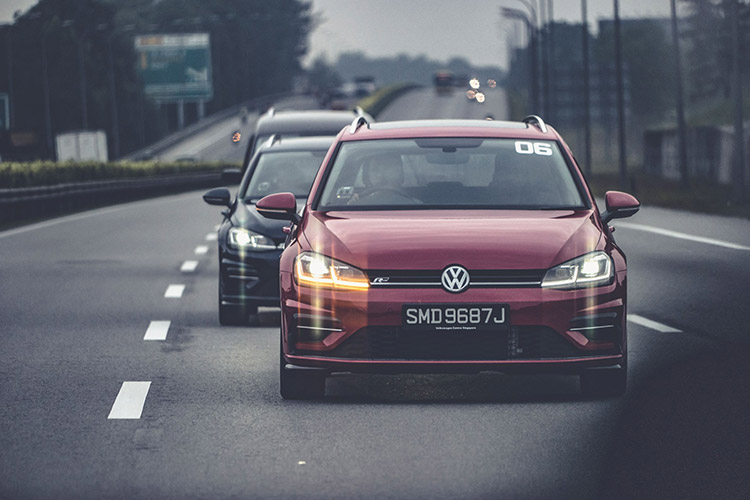 If you love the adrenaline rush of a race, you'll love Torque On The Move.
It's fun for the whole family for a day and a great bonding activity for parents and children alike!
Even though you'll feel tired at the end of it, there's no better way to spend a Saturday than with Singapore's premier automotive telematch and a staple for Torque readers for years.
Now in its 10th anniversary, Torque On The Move (TOTM) is ready with more thrills and spills.
In this edition, meet fellow Volkswagen drivers as you embark on a quest to solve challenges and earn points to win.
Bring the whole family in your spacious Touran, or cruise past other challengers in style with your Golf.
It's as much a contest of physical skills as well as mental fortitude, so put on those thinking caps and get to work!
Put your collective heads together to decipher clues that will lead you to the different Torque Junctions scattered around Singapore.
There, complete a variety of puzzles to win points and proceed on to other Torque Junctions.
If you're even more gung ho, take a detour to complete bonus challenges to boost your points tally and stay ahead of the competition.
But be warned – they can be tricky to solve!
Stand to win attractive prizes if you're one of the top three teams, or if you get lucky during the Lucky Draw.
To top it all off, make sure you dress up your Volkswagen on the day. The car which impresses the judges the most stands to win extra prizes for being the Best Dressed Car.
Doing something like putting bunny ears on your Golf is sure to get you noticed! (Fun fact: The VW Golf is known as the Rabbit in North America).
Even if you're just here to soak in the atmosphere, you walk away with goodies like an event T-shirt and a goodie bag worth $50.
If you sign up for our TOTM Combo rate, that's an irresistible $60 which is inclusive of registration fees and two 1-year Digital Subscriptions to Torque.
Sign up now and stand to win up to $3,500 worth of prizes!
— Brought to you by Volkswagen —