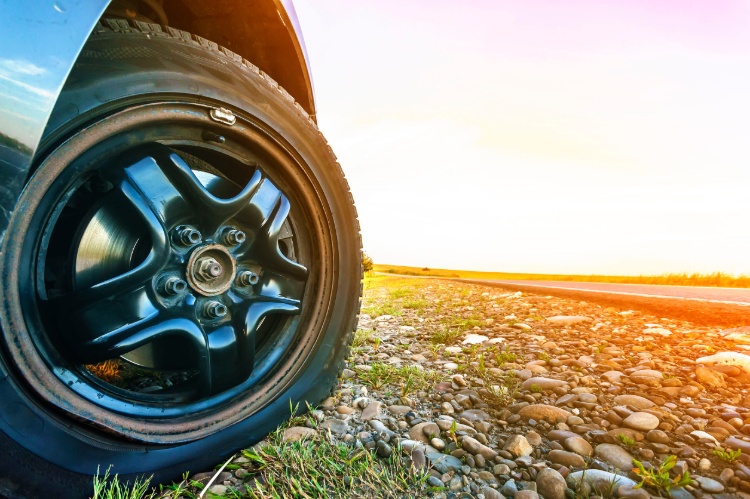 Run-flat tyres, as their name states, are tyres that you can still drive on even if they're flat.
But what happens when you finally reach a workshop?
In the case of conventional tyres, the tyre shop or workshop will patch them. After that, the tyre is re-inflated and you're good to go.
Will the same be true of run-flat tyres then?
SO, CAN THEY BE PATCHED?
In some cases, patching is still possible. It all depends on the nature of the puncture or damage suffered by the run-flat tyre.
It can be repaired in the conventional way by patching up the puncture "wound".
Run-flat tyres allow the car to be driven despite a partial or total loss of air pressure. This is made possible thanks to the tyres' construction.
They have reinforced sidewalls that enable the tread to maintain surface contact with the road.
Recall that the tread or contact patch is what lets tyres provide grip and stability.
LIMITATIONS OF RUN-FLAT TYRES
There are limitations to how far and how fast you can drive with a punctured run-flat tyre.
Currently, the makers of these tyres warn not to exceed a specified maximum speed and distance. For example, some brands may quote a speed of up to 80km/h and a distance of 30km.
The figures are more than enough if you're just driving in Singapore.
WHAT IF PATCHING CAN'T BE DONE?
If the tyre has taken more damage than expected, patching will not be possible. Especially if the reinforced sidewall is ruined.
This usually happens because the car is driven faster and/or further than allowed. In this case, the only solution is to buy a new tyre.
DOWNSIDES
When this happens, the running cost of  run-flat tyres would be higher than that of conventional tyres.
And when you have to replace a flat tyre, you'd normally need to replace two.
Changing two tyres is more balanced (in terms of performance) than just replacing one. You can only replace just one if the whole set is fairly new.
To be safe, this means they have all been used for 5000km or less. If it is already halfway near replacement point, it is best to just replace it.
UPSIDES AND OTHER POINTS TO CONSIDER
You will never be stranded with a puncture. And you will not need to carry a spare and a jack.
The latter point means there's more space in the boot. You also carry less weight.
But they do cost more than regular tyres. And they are often less comfortable than regular tyres, due to those stiffer sidewalls.
---
Tyre rotation: Its importance and why front tyres wear out faster