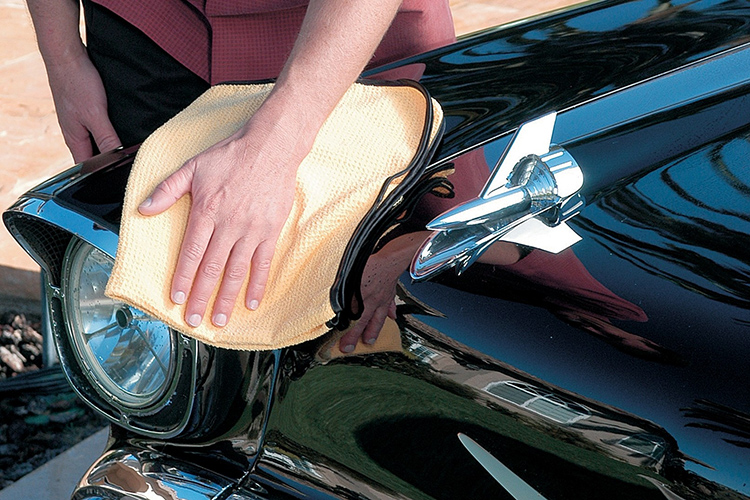 Car wax comes in either liquid or paste form, and some manufacturers claim that a coating can last up a year.
But is this really true, or is this only possible with ceramic or glass coatings?
CAR WAX BASICS
Most car waxes today are a blend of natural and synthetic ingredients, which help them last longer.
Many formulas include carnauba, a natural wax known for its hydrophobic and glossy qualities.
However, applying carnauba wax while it is in its natural state would probably be quite difficult due to the smearing.
So, synthetic ingredients are used to make car waxes easier to apply and remove.
These synthetic ingredients also help the car wax to last longer.
SO HOW LONG DOES A CAR WAX LAST?
It really depends on the conditions that a car is exposed to.
A car that's driven daily and not parked in a sheltered carpark is exposed to more harmful elements than a car that's seldom driven and always parked under shelter.
Car waxes offer a layer of protection against the suns UV rays and bird droppings, but you must remember that this is a sacrificial layer that eventually needs to be replaced.
Generally speaking, a decent car wax should be able to last two months in Singapore's tropical climate.
One year is certainly possible, but I would expect that this would only be under very special circumstances.
If it was a car that spent its entire life in an underground garage and only taken out for car shows, then the wax might last a year.
HOW ELSE CAN I PROLONG THE WAX'S PROTECTION?
Washing your vehicle with a specially formulated car shampoo that won't strip the wax is one.
You can also use a "wash and wax" shampoo, which should add a little bit more protection each time you wash your vehicle.
If you can spare the time, using a spray wax helps "top up" the protection as well.
Although not always possible, try to park under shelter and minimise driving in the rain.
Avoid following heavy vehicles such as tipper trucks as they create a lot of road spray (in the rain).
Loose chunks of gravel and small stones typically fall from these heavy vehicles, too.
HOW DO I KNOW WHEN TO WAX MY CAR AGAIN?
When your car is dry, run your fingers along its surface.
Does it still feel smooth/glossy/slippery? If it does, the layer of car wax is still present.
Once the surface feels rough and "grippy", it is time to apply another coat.
---