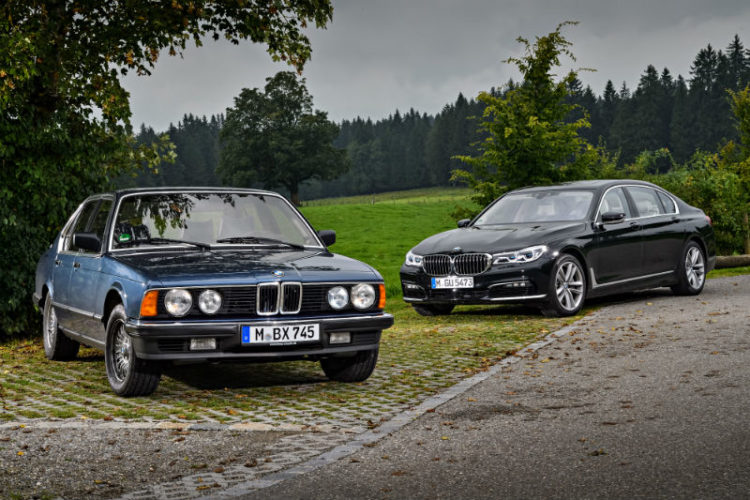 Classic cars fascinate me because unlike new cars, they each have a story to tell. Sitting in one is probably as close as you will get to being in a time machine.
I travelled back to 1983 when I got behind the wheel of a first-generation BMW 7 Series, code-named E23.
This particular model, 745i, is a lot smaller than its modern counterpart, the 750Li, code-named G11. In fact, the current 5 Series is larger than the E23.
Although the 745i looks dated and boxy, there is something to be said about its simpler and cleaner lines. I like its face, which seems to have a friendlier expression compared with the more aggressive 750Li's.
The 745i's cockpit, however, is not as simple as I thought it would be. Operating the air-conditioner and radio is a cinch, but because the buttons are labelled in German and English, they were bewildering.
Even more confusing was the panel to the left of the steering wheel, which had lots of German labels. I was told that it was designed to warn the driver of faults – very advanced for its time.
Far easier to comprehend are the oil change and service indicator lights on the instrument panel. Again, this was a relatively high-tech feature for a car, even a luxury one, in 1983.
As a reflection of its era, the 745i could also be specified (as this test car was) with six cassette tape holders.
In comparison, the 2016 750Li is a lot more intuitive. The dashboard layout is tidy, with nothing analogue. In fact, everything is fully digitised and electrically powered, from the seats to the parking brake.
For music, insert CDs, stream Spotify or plug in a thumbdrive filled with your favourite songs.
The car's more complex features are accessed using iDrive, BMW's rotary infotainment control which has been widely copied. With satellite navigation and a concierge service, the 750Li owner has the world at his fingertips.
When it comes to performance, the 750Li driver will also have plenty to smile about. Beneath that long bonnet is a turbocharged 4.4-litre V8 that delivers 450bhp and 650Nm – figures that propel 1.9 tonnes of sheet metal from zero to 100km/h in 4.5 seconds.