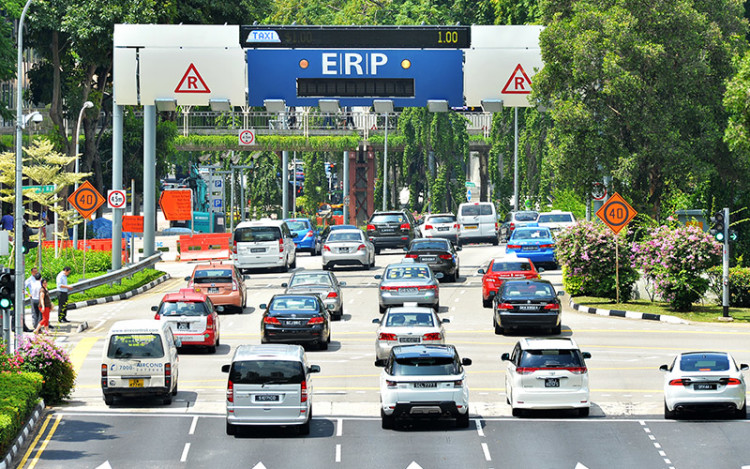 The provision of dedicated bus lanes on the planned North-South Expressway (a 21.5km partly-underground road linking Woodlands to the city) is another indication of the direction of change in land transport. Bus services use highways already, but having a dedicated lane for them will allow buses to move faster. Motorways elsewhere have adopted this practice for some time.
Like the mandatory give-way-to-buses scheme, this might help to transform the psychology of transport here which has long been based on the dominance of cars. The construction of a cycling path and a wide pedestrian walkway along the entire route of the expressway – which will pass through population nodes such as Sembawang, Yishun, Ang Mo Kio, Bishan and Toa Payoh – will reinforce the need to accept alternative forms of transport.
Car owners must adjust themselves to the fact that private modes of motorised transport are a spatial luxury in a land-scarce country where most people do not own cars. The attempt to manage the car population and reduce road congestion through the Certificate of Entitlement scheme provided an early reminder of the limits of private mobility.
In time, while driving along the reconfigured North-South Expressway (to be known as the North-South Corridor), car owners might appreciate better why all on the move should be able to use public spaces equitably.
Looking back, Singapore's economic buoyancy had helped to ensure that the demand for cars would remain high. Although their population hit a five-year low last year, their numbers are substantial enough still to warrant attention from policy planners. The COE growth rate of 0.25 percent needs to be brought to a standstill for the equitable distribution of road space to be achieved.
As the Land Transport Master Plan of 2013 noted, roads accounted for 12 percent of the land area, only a little under housing, which took up 14 percent. The road network could not keep expanding endlessly to accommodate more vehicles. Over time, trade-offs between using land for car-heavy roads and for other uses would become starker.
Pragmatic Singaporeans would accept that it makes more sense to prioritise the use of land for public transport and wean themselves off the use of cars. Cycling, to say nothing of walking, might appear to be a throwback to an earlier age of economic under-development.
However, both these forms of transport are legitimate options in many developed societies of the West, which are up against the physical and ecological limits of growth. As Singapore ascends the economic ladder, a similar mindset would be very much in order. Improvements to the public transport network, through the greater frequency and reliability of buses and trains, would reduce the psychological dependence on cars.
---