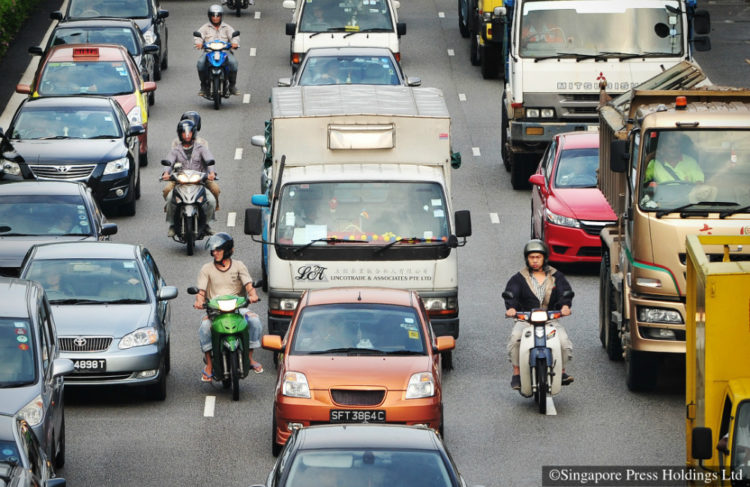 The premium for certificates of entitlement (COEs) for commercial vehicles plunged to a six-year low at the latest tender yesterday, on the back of restrained bidding ahead of a COE supply surge.
The COE price for vans, trucks and buses fell by 42.3 percent from $45,906 to close at $26,501.
Dealers expect the premium to fall further when the quota expands by nearly 600 percent for the May to July bidding period.
Mr Ron Lim, general manager of Nissan agent Tan Chong Motor – the top commercial vehicle retailer in Singapore – said the outcome yesterday provides a "reference point" for future prices. "How far it will go depends on how strong demand is," he said, noting that the steep price adjustment came even though the actual supply had not changed yet.
Tan Chong had cut vehicle prices by $20,000 in anticipation of the correction, but multi-brand Cycle & Carriage was even more bearish, cutting prices by $30,000.
Premiums for other COEs, meanwhile, ended mixed yesterday.
The COE price for cars up to 1600cc and 130bhp closed 0.8 percent lower at $51,600, while that for bigger cars finished flat at $54,406 – just $1 more than its previous closing two weeks ago.
The premium for the Open COE, which can be used for any vehicle type but ends up mostly for bigger cars, inched up by 0.1 percent to a five-month high of $54,616.
The motorbike COE premium fell for the second consecutive tender to close at $6,712, or 11.6 percent lower.
Industry players expect car COE premiums to remain firm as retailers rush to clear existing stock ahead of September's Euro 6 emission standard for petrol models and the new Vehicle Emissions Scheme that starts in January.
The [email protected] sales bazaar on May 6 and 7 is also expected to prop up demand. Singapore Vehicle Traders Association president Michael Lim said the event could push premiums up by 5 percent.
---
Related story: COE quota increase causes commercial vehicle prices to drop
Related story: 17,000 commercial vehicles scrapped in Q1 2017
---