Compared to the AMG GT Roadster, the AMG GT S Roadster is made even more dynamic by numerous modifications to the engine, suspension, brakes, design and interior. This positions it between the AMG GT Roadster and the even more powerful AMG GT C Roadster, thus providing a choice of three open-top two-seaters.
The AMG 4-litre V8 biturbo engine in the AMG GT S Roadster delivers an output of 522hp and maximum torque of 670Nm. This is available over a wide engine speed range from 1900rpm to 5000rpm. The 8-cylinder power unit delivers muscular performance in all engine speed ranges, combined with high efficiency for low fuel consumption and emission levels. A sprint from standstill to 100km/h is settled in 3.8 seconds. The dynamic power delivery continues right up to the top speed of 308km/h.
The AMG GT S Roadster is equipped with the AMG Ride Control suspension with adaptive damping adjustment as standard. This fully automatic, electronically controlled system adjusts the damping at each wheel to the current requirements. This improves driving safety and ride comfort. The damping is adjusted individually for each wheel, and depends on the driving style, the road surface and the selected suspension setting. The ideal operating point can be selected at all times on the basis of extensive information relating to acceleration or vehicle speed, for example. 
The driver is able to set the AMG GT S Roadster to his/her individual requirements using the AMG Dynamic Select controller. Five drive modes – "C" (Comfort), "S" (Sport), "S+" (Sport Plus), "Race" and the individually programmable setup "I" (Individual) – are available. These allow a broad range of driving experiences, from comfy to very sporty.
The three-layered fabric soft-top is supported by a magnesium/steel/aluminium structure of low weight, which helps to keep the convertible's centre of gravity low. Additional rollover protection is provided by an integrated aluminium cross-member, while the inserted acoustic mat improves noise comfort.
The interior design echoes the design lines of the exterior. The dashboard places a firm emphasis on width, creating an impression of a powerful wing. Thanks to the high beltlines, concave door panelling, a dynamic, rising centre console and the low seating position, the driver is integrated into the cockpit and feels fully attuned to the GT S Roadster. The sports seats, the Performance steering wheel and the instrument cluster also demonstrate outstanding precision and high-quality materials.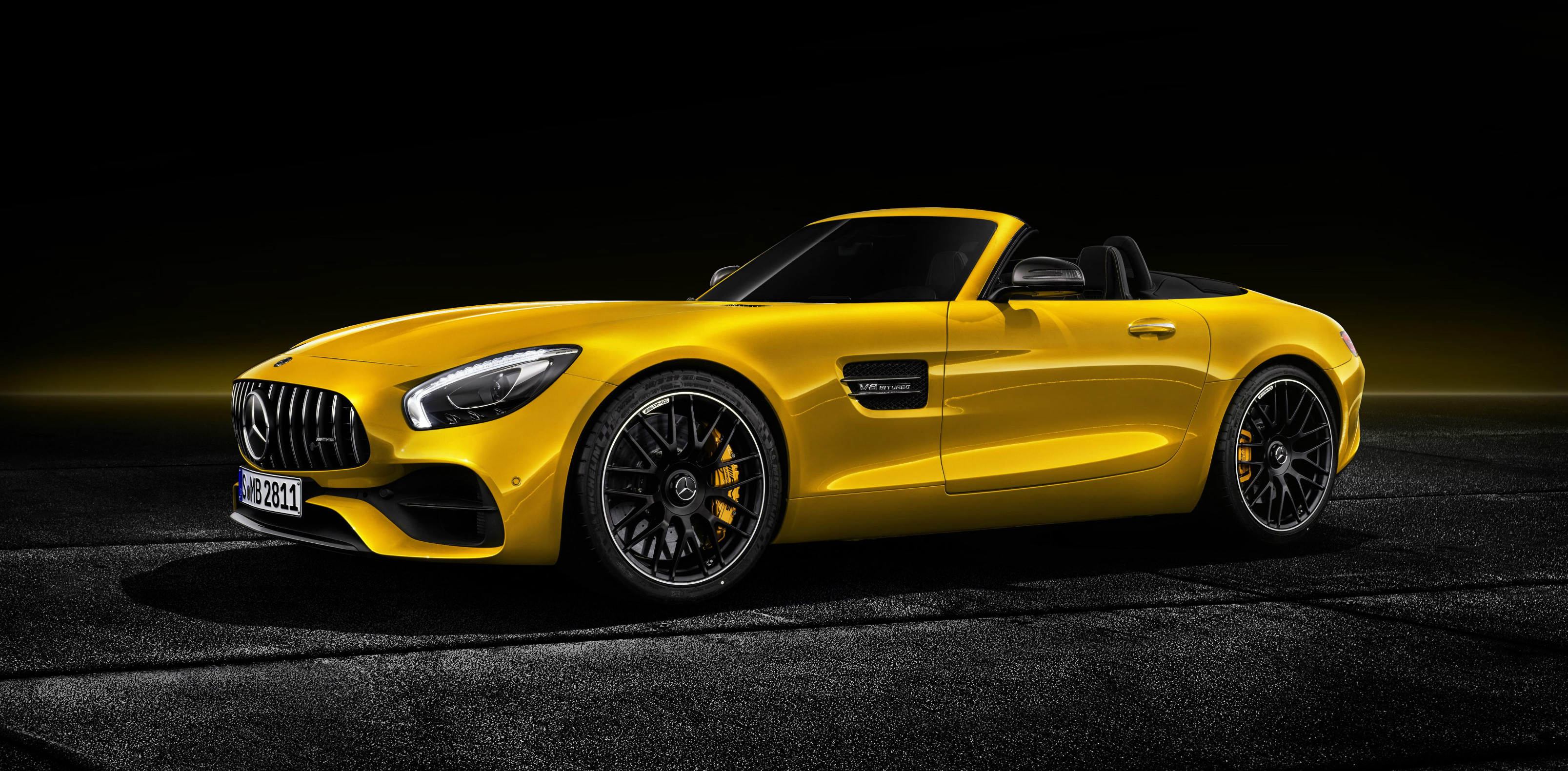 Read our comparison of the 2-litre Mazda MX-5 roadster and the 2-litre Porsche 718 Boxster.