Jaguar has unveiled the latest F-Type, the brand's two-seater coupe. It features a redesigned exterior, enhanced cabin and greater performance.
MORE MUSCULAR DESIGN
The F-Type's exterior looks tauter than before. There's a new clamshell bonnet with what the brand calls a "liquid metal" finish and a slightly larger grille.
Both headlights and tail-lamps are slimmer than before, with the latter supposedly inspired by the I-Pace.
From the images, they seem to have made the Jaguar F-Type look even more aggressive. On the F-Type R, the tailpipes even have etched "R" logos.
MORE MODERN INTERIOR
The Jaguar F-Type's cabin has been improved, and now comes with amenities that buyers expect to see as standard.
Chief among these is a reconfigurable 12.3-inch digital instrument panel, which replaces the previous analogue cluster. Said panel, called the Interactive Driver Display, several layout choices.
The default layout puts a large tachometer in the middle, highlighting the Jaguar F-Type's character.
Meanwhile, the Touch Pro infotainment system comes with Apple CarPlay and Android Auto. Two Meridian audio systems are also offered to customers.
MORE PERFORMANCE
The Jaguar F-Type is available in three variants: F-Type, F-Type R-Dynamic and F-Type R. Only two engines are available across the range – a turbocharged 2-litre 4-cylinder and a supercharged 5-litre V8.
The supercharged 3-litre V6 no longer makes an appearance here.
Both powerplants are paired with an 8-speed automatic gearbox. Jaguar says this has been recalibrated to deliver "quicker and crisper" gearchanges.
The turbocharged 2-litre still produces 296hp (300ps) and 400Nm. Its century sprint time of 5.7 seconds, too, remains unchanged.
The Jaguar F-Type R-Dynamic is armed with a supercharged 5-litre V8. It's capable of 444hp (450ps) and 580Nm, or 69hp and 120Nm more than the preceding F-Type S.
That's because the F-Type S "only" has a supercharged 3-litre V6 with 375hp and 460Nm.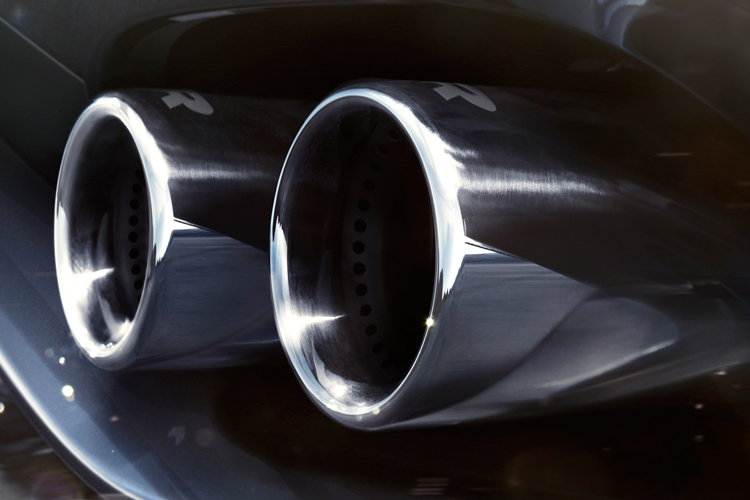 Topping this range is the F-Type R, which also has a supercharged 5-litre V8 under its bonnet. Power is now up to 567hp (575ps) and 700Nm, up from 542hp (550ps) and 680Nm.
Available only with all-wheel-drive, the top-spec F-Type now slays the century dash in 3.5 seconds. That's a whopping 0.7 of a second quicker than the older F-Type R.
AVAILABILITY
Official agent Wearnes Automotive currently cannot confirm when the new F-Type will arrive in Singapore.
Watch this space!
---