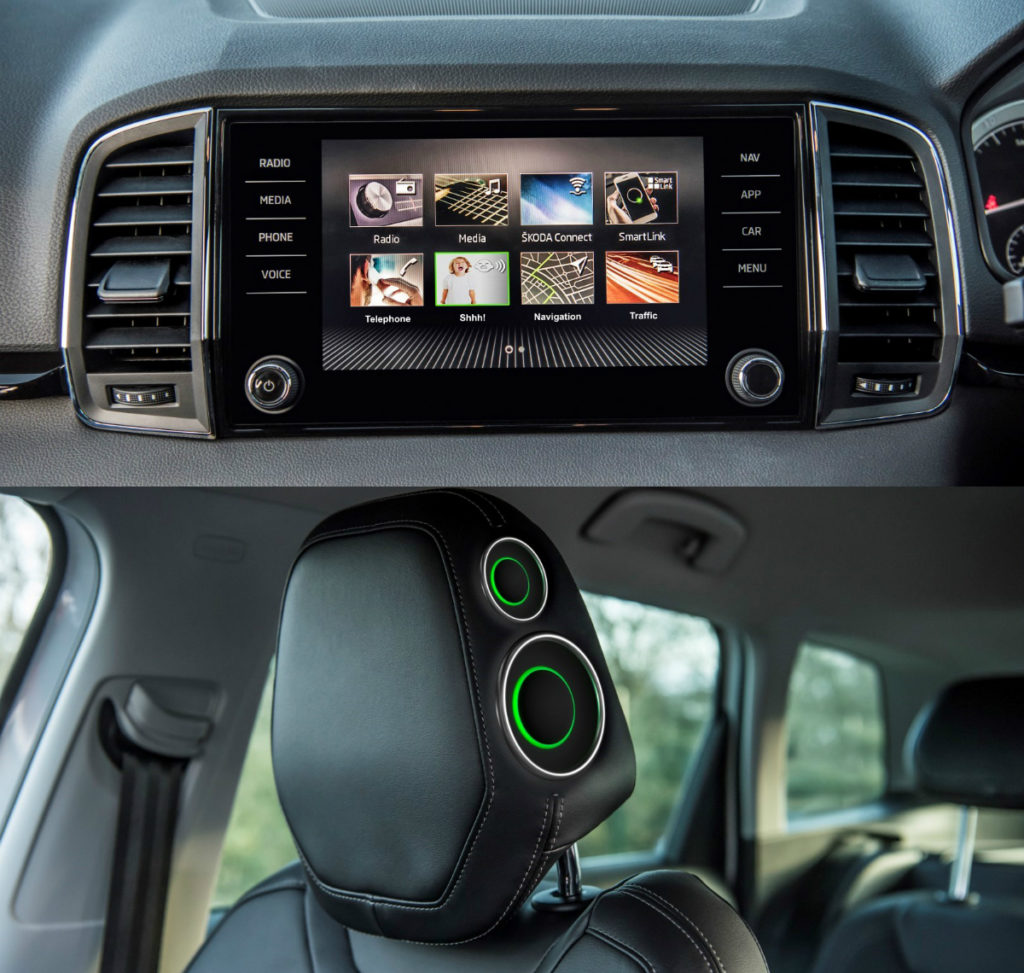 Backseat bickering and sibling squabbles have been an ongoing issue for parents since the invention of children. But now, thanks to the introduction of an innovative noise-cancelling front-seat headrest, parents can enjoy their journeys and concentrate on driving.
Featuring Skoda's new QuarrelKancel technology, the newest addition to the brand's range of accessories features in-built speakers that can be deployed by the driver within seconds of a backseat fracas breaking out.
Available exclusively as an option for the all-new Skoda Karoq, the noise-cancelling headrests are activated at the touch of a button via the Skoda infotainment system. The "Shhh!" system can also work in automatic mode, listening for the first signs of an argument.
The system was conceived by Skoda's Chief of Family Relations, Professor Si Lence and Special Projects leader, Dr April Fürst.
"To create this technology, we recruited a Skoda 'Scream Team', a group of volunteers dedicated to solving this global parenting issue," explained Lence.
"We tested 1000 families over 10,000 miles and identified that 80dB, the sound equivalent of a vacuum cleaner, is the pitch most unbearable for parents," added Fürst.
Developed in partnership with sound specialists Canton, the speakers are engineered to continuously monitor, measure and react to the in-cabin child decibel level. Once activated, the speakers generate unique sound waves that intelligently block out bickering but still allow parents to hear essential road noises, such as emergency sirens.