Volkswagen (VW) has taken the covers off the ID.7, the brand's first mid-size electric model.
The fastback, which is currently the range-topping model in the brand's ID line-up, is the first one in the MEB (modular electric drive matrix) family with a completely new powertrain. A Volkswagen Singapore spokesperson said it can be considered a "Passat for the electric age."
Details are still scant at this stage, but Volkswagen says that the ID.7 is nearly five metres long and can have a drag coefficient as low as 0.23, depending on the car's equipment.
Inside, the carmaker says the model has a spacious cabin, while the cockpit has a customer-focussed operating concept. New features include a 15-inch infotainment screen, and a head-up display with augmented reality.
For comfort, the ID.7 can be specified with adaptive seat Climatronic (ventilated seats), with cooling, heating, and drying functions. A massage function, which is approved by the German Campaign for Healthier Backs (AGR), is also available.
Other optional goodies include an electronically dimmable sunroof and a range-topping 700-watt hi-fi system from Harman Kardon that features 14 speakers around the cabin and a subwoofer in the boot.
In terms of performance, the power unit in the ID.7, designated APP550, produces 282hp (210kW), making it the most powerful electric motor in an ID model. All ID.7 variants will have the same output, no matter the battery size. The battery capacities will be announced at a future date.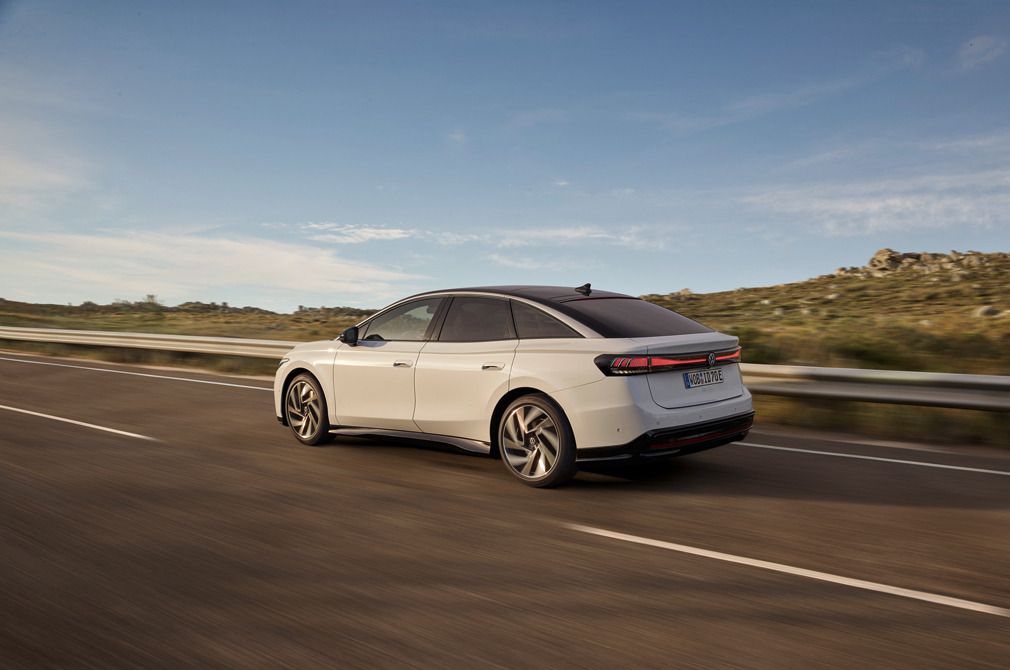 ---