Regardless, with its larger overall footprint, the RS Q3 has to settle for a century sprint timing of 5.2 seconds against something like the RS3, which does the same benchmark in 4.6 seconds.
That's more than decent, but straight-line dashes these days are fairly easy to do (what with the advent of turbocharging), so the million-dollar question is this: Does the slightly out-of-place newcomer do justice to the RS badge?
Yes and no. An emphatic affirmative comes from the RS Q3's soundtrack. With right foot firmly buried to the carpet, the offbeat growl that accompanies the 5-cylinder's climb up the rev range conjures memories of the original Quattro of the 1980s. The sensation of speed isn't as fearsome as in other RS models, but the car pulls eagerly from as low as 1500rpm with a good, creamy spread of torque, sprinting towards the next corner with a respectable amount of urgency.
Everywhere else, the RS Q3 is a little more patchy. The dual-clutch transmission can sometimes find itself caught in the wrong gear, especially in its more aggressive Sport mode.
And while it handles more than decently, it's only decent as a tall SUV can be, meaning despite the wonderfully resolved chassis and the superb ride quality, it's still too detached and too much of a dilution of the RS formula to be truly worthy.
Despite that, is the oddity that is the RS Q3 a winning concept? It depends on who you're asking, really. If you're a fan of the RS6 Avant or the RS3 hatch, then the answer will probably be a "no". On the other hand, if you like high-performance, high-riding cars wrapped up in smart exterior styling and with a suitably dramatic interior, then the RS Q3 is achingly desirable.
When all's said and done, your answer to the above is irrelevant because the car is highly unlikely to land here.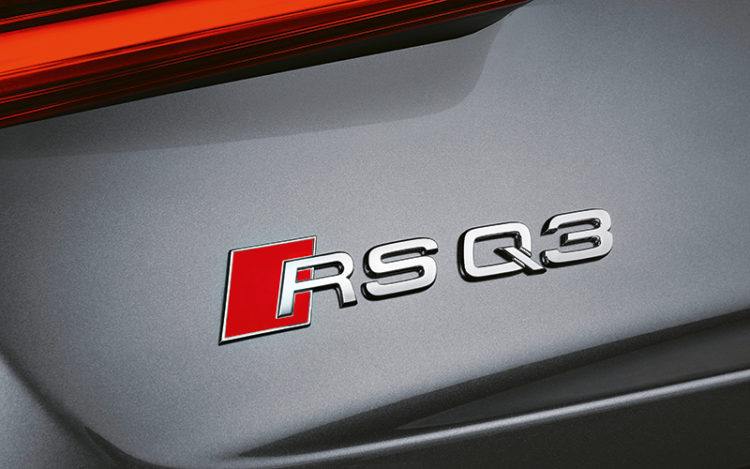 ---
Audi RS Q3 2.5 (A)
ENGINE     2480cc, 20-valves, inline-5, turbocharged
MAX POWER     310bhp at 5200-6700rpm
MAX TORQUE     420Nm at 1500-5200rpm
GEARBOX     7-speed dual-clutch with manual select
0-100KM/H     5.2 seconds
TOP SPEED     250km/h (governed)
CONSUMPTION     11.4km/L (combined)
CO2 EMISSION     206g/km
---
Check out our review of the Audi SQ5 here
Read about the Audi RS3 Sportback here