Don't be fooled by the Scirocco into thinking that Volkswagen is about design flair.
As far as Volkswagen's core values goes, it's the Jetta that's the archetypal VW for Singapore.
Not that "dull-looking" was ever (officially) a Volkswagen value.
But taken as a total product, the car lives up to the brand's original intent as "the people's car".
The three-box format is nothing if not sensible, and plays to our collective preference for sedans.
Both in terms of price and performance levels, the 122bhp 1.4 TSI is book-ended by a 102bhp 1.6 model and a 200bhp 2-litre GLI.
While the GLI is probably some guy's idea of a joke – nondescript sedan sneaking up and blowing away supposed sporty cars will be kind of funny the first few weeks – the base 1.6-litre is a bargain, undercutting the Honda Civic 1.6. It's a tempting proposition.
But the sweet spot in the Jetta range is surely the 1.4 TSI.
As a Volkswagen should, the car is technologically advanced, with a small turbocharger, giving the 1.4-litre the oomph to shift like a much larger engine without suffering the higher road tax.
While small engines in large bodies usually mean poor consumption figures, the TSI claims an impressive 15.8km/L on the combined cycle.
Factoring a healthy helping of realism, expect the car to fare no worse than a modern 1.6-litre Japanese sedan.
On top of its high-tech engine, the TSI comes with the latest 7-speed dual-clutch transmission.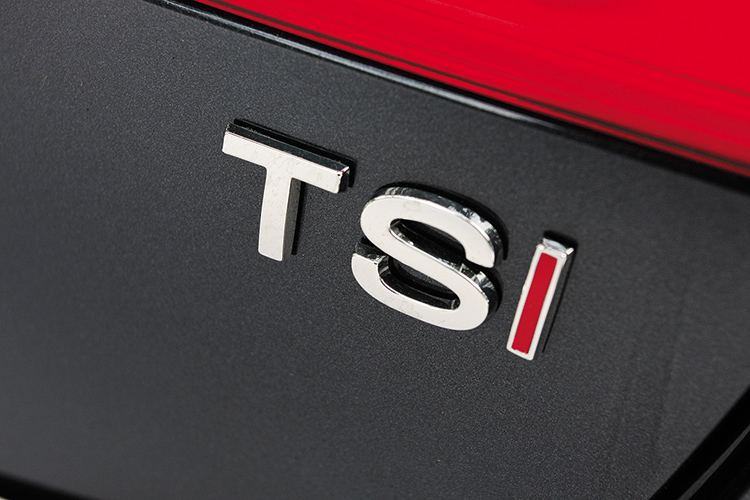 While the new dry-clutch design seems to be more susceptible to low-speed lurches and does not "creep" as well as the wet-clutch 6-speeder on the 2-litre Jetta, it still does much better overall than any conventional automatic from the Japanese camp.
On top of that, there's the thrill of playing with the steering-mounted paddle shifts when the driver is in the mood.
Of course, if you are one who "gets in the mood" very often, the Jetta's comfort-bias handling may not be quite your thing.
But for the Tans, the Lims and the rest of us, the Jetta is exactly what we need.
---
2009 Volkswagen Jetta 1.4 (A)
ENGINE     1390cc, 16-valves, inline-4, turbocharged
MAX POWER     122bhp at 5000rpm
MAX TORQUE     200Nm at 1500-4000rpm
GEARBOX     7-speed dual-clutch with manual select
0-100KM/H     9.8 seconds
TOP SPEED     199km/h
CONSUMPTION     15.8km/L
PRICE INCL. COE     $80,300
---
Group Test: Volkswagen Jetta 1.4 versus Toyota Corolla Altis 1.6
Group Test: Renault Megane Sedan Privilege 1.5 vs Volkswagen Jetta Sportline 1.4