Whether by choice or forced by circumstances, Volvo did not christen the distinctive offbeat burble of a five-cylinder engine as part of its "brand DNA".
It's a real pity because the engine note has come to be part of the charm in the S40 and S60 models – even its signature.
With the generation of cars built off the new platform (beginning with the S80), Volvo has turned to using an inline-6, 3-litre engine.
There is a five-cylinder option for the XC60, just not a petrol one.
The 2.4-litre turbo-diesel engine is Volvo's second generation, and features two states of tune – 163bhp and 185bhp versions.
As far as the spec sheet can tell, the difference is down to engine management.
Where gains are made in maximum output, the more powerful version, called XC60 D5, pegs its 400Nm of torque within a narrower rev range.
The 340Nm on the 163bhp version XC60 is pegged between 1750rpm and 2750rpm.
The T6's 3-litre petrol makes 285bhp at 5600rpm, and 400Nm between 1500rpm and 4800rpm.
Get past the start-up clatter (which isn't that bad) and the signature "voice" of the five-potter comes through.
The narrow torque band is only noticeable at a full-on drag race, where it runs out of puff past its 3000rpm or so sweet spot.
Under normal circumstances, the slick six-speed automatic is more than able to keep things on the boil and the D5 surges forward effortlessly.
The mix of its soothing engine note, along with the promise of far better mileage – official figures put it at nearly 40 percent better than the T6's – puts the XC60 D5 as the engine to have, as it adds charm to an already very appealing car.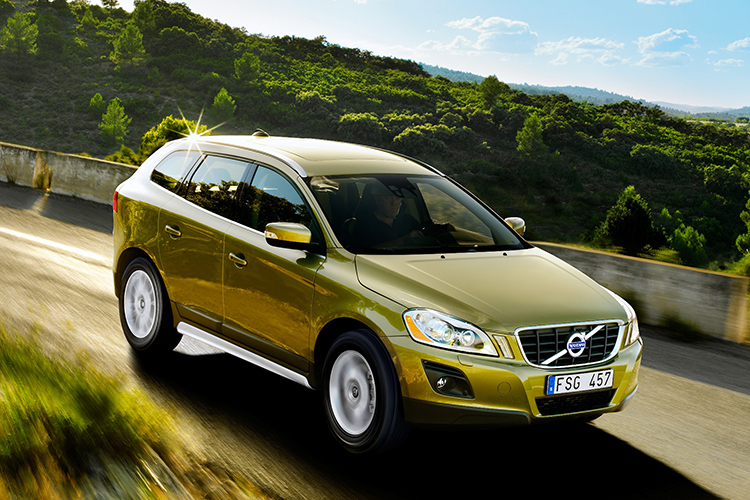 But as it is, the diesel route is a no-go for us.
The industry's initial excitement over the revision of rules for privately registered diesel cars has simmered to a mere look-and-see posture, which helps to explain Volvo's hesitance in committing to the XC60D5.
Purchasing price aside (in some markets, the XC60 D5 can be some 20 per cent cheaper than the T6), the 2.4-litre diesel car attracts a total annual tax of $4582 – some $2352 more than the 3-litre petrol variant.
Not surprisingly, this puts a dampener on the XC60 D5's case.
But that's not to say Volvo won't change its mind, if you are really insistent.
---
2009 Volvo XC60 D5 2.4 (A)
ENGINE     2400cc, 20-valves, inline-5, turbo-diesel
MAX POWER     185bhp at 4000rpm
MAX TORQUE     400Nm at 2000-2750rpm
GEARBOX     6-speed automatic with manual select
0-100KM/H     9.5 seconds
TOP SPEED     205km/h
CONSUMPTION     13.3km/L
PRICE INCL. COE     On application
---