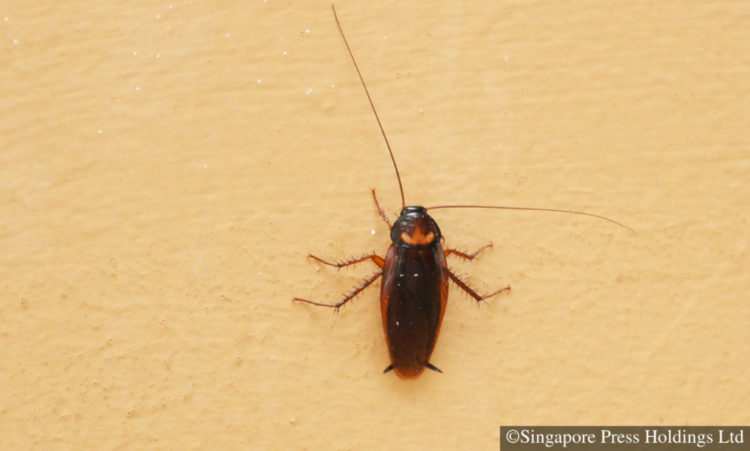 Have you spotted a cockroach (or two) in your car recently?
Here are five ways of preventing and getting rid of these disease-spreading insects.
HOW TO GET RID OF COCKROACHES TIP #1: STOP EATING IN YOUR CAR!
Eating in your car is like providing a free buffet not just for cockroaches, but for ants as well.
Even if you think you're not making a mess, you're probably leaving minute crumbs everywhere.
This is especially true for food items such as bread, cookies and pastries.
Drinking in your car is okay if it's just plain water.
But even then, you should only do it when the car is at a standstill.
If water spills, that can attract cockroaches and ants, too.
Once roaches and ants make their home in your car, rats may follow suit.
Thinking of how to get rid of cockroaches may seem like a small matter when this happens.
HOW TO GET RID OF COCKROACHES TIP #2: FORGET THE PANDAN LEAVES!
If you think pandan leaves can do the trick, everybody would keep pandan leaves in their houses and cockroaches would probably be close to extinction.
Pandan leaves smell great, but they do not eliminate cockroaches.
They are not a viable solution in any "how to get rid of cockroaches" manual.
If you spot a cockroach or cockroaches in your car, don't reach for the insect spray just yet.
Instead, consider a roach trap such as this one from Terro.
And while you're installing roach traps, you might want to vacuum and de-clutter, too.
HOW TO GET RID OF COCKROACHES TIP #3: KEEP AWAY FROM THEIR HANGOUTS!
Where to cockroaches hang out? Near sources of food, of course!
These sources include rubbish bins and rubbish centres.
Parking near these places puts you at more risk of a cockroach and its friends deciding to explore your vehicle.
Although not always possible, avoid parking near drains, too.
HOW TO GET RID OF COCKROACHES TIP #4: WHAT IF I KEEP SEEING MULTIPLE COCKROACHES IN MY CAR?!
If you have followed the other three tips – especially #1 and #2 – we strongly urge you to seek help from a professional pest control firm.
This is because cockroaches usually only prefer emerging when it is dark.
If they keep appearing during the day, your car is probably badly infested.
Get it fumigated, and quickly, before the cockroaches have any more chances to spread germs and diseases!
---