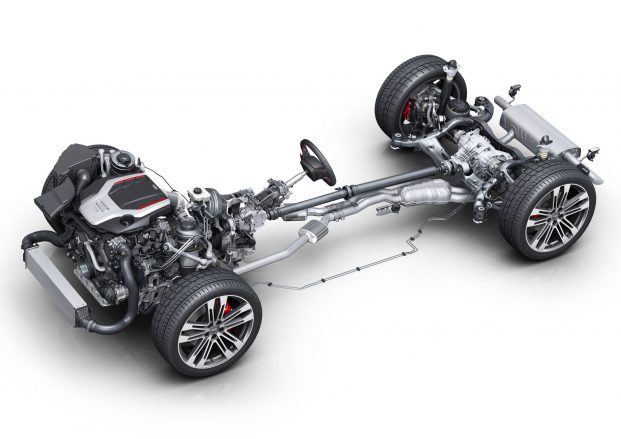 You're in the showroom looking for a new car, like a sports utility vehicle (SUV), when you chance upon acronyms like AWD (all-wheel-drive) and 4WD (four-wheel-drive).
What do these mean and are they even relevant in purchasing my new SUV?
In essence, both do the same job of sending power to all four wheels.
This ensures better traction in adverse conditions and gives the driver more confidence when navigating such conditions.
In Singapore, such systems rarely get used to their maximum due to our well-paved roads and benign traffic conditions.
Two-wheel-drive systems work fine in our context.
However, other countries with more diverse geographies and climate will see the need for vehicles fitted with such systems.
For example, drivers in countries which see lots of snow might want to consider purchasing a car with AWD for that peace of mind.
AWD
AWD, or all-wheel-drive, is primarily found on sedans and crossover-type SUVs like the Subaru Forester.
The system can shunt power forward or back depending on the level of grip on the road without the need for driver intervention.
If you are driving in slippery conditions or doing light off-road work, AWD is great.
Not all AWD systems are created equal, however.
Some are full-time, constantly sending power to all four corners, whereas some systems send 100 percent of the power to the front (part-time AWD).
When wheelspin is detected, only then will the system send power to the rear axle.
Nowadays, powerful cars also require AWD to ensure the engine's power gets to the road.
Manufacturers have different names for their systems: Mercedes-Benz calls theirs 4Matic, BMW has xDrive while Audi has their famous Quattro.
What's good or bad about AWD?
The good thing is that drivers need not worry about transferring power – the system does that in the background automatically.
The system is smart enough to detect which set of wheels needs more grip and sends power to that axle as needed.
However, AWD means an increase in drivetrain complexity and hence fuel economy, so be sure you need it before buying a car with AWD.
4WD
Also referred to as 4×4 or four-by-four, 4WD is mostly found on rugged off-road vehicles like the Toyota Land Cruiser and Jeep Wrangler.
In a 4WD system, power gets sent to all four wheels equally via a transfer case.
In modern vehicles, 4WD can be engaged via a dashboard switch, with the car in 2WD the rest of the time.
In addition, multi-geared transfer cases offer drivers the choice of 4-Low or 4-High, with 4-Low specifically meant for off-road conditions.
Part-time 4WD systems have locking differentials front and rear, which forces each wheel to turn at the same rate if you need help getting unstuck.
A word of caution: don't drive on the road with 4WD engaged because that could break your transfer case.
In newer vehicles, a system automatically disengages 4WD to prevent damage, but beware in older cars.
What's good or bad about 4WD?
Four-wheel-drive is best used in off-road conditions, where the higher robustness of components comes into play.
It ensures more sure-footedness of your car and gives you much-needed traction.
However, it adds weight and complexity to the drivetrain and can only be used at lower speeds.