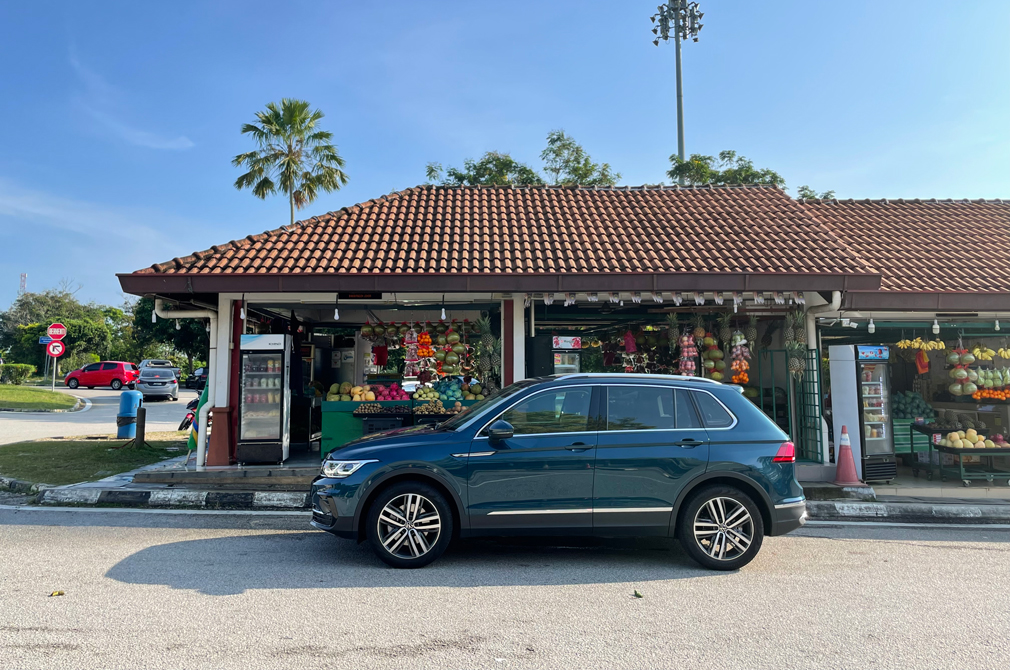 What do you do when you are not quite ready to fly, but don't want another staycation or cruise? Go on a road trip!
It has been two-and-a-half-years since our family's last road trip, just before the pandemic. It was a 2500km journey that took us from the Big Apple in the USA, to the Canadian cities of Toronto and Montreal.
One of the most memorable legs was the drive up the icy mountain roads of Mont Tremblant National Park.
With the reopening of the land borders between Singapore and Malaysia, it is time to hit the road again. The driving conditions for this road trip could not be more different.
We are in familiar territory, what with the tropical weather and highway tarmac, and we are reacquainting ourselves with familiar sights such as plantations, toll booths and rest stops after the prolonged absence.
This being our first road trip in a while, we also decided to stick to a more familiar internal combustion engine car. We would have liked to drive an electric vehicle (EV), but was uncertain about the charging infrastructure along the North-South highway.
We also did not relish the thought of having to hang around like sitting ducks while waiting for the EV to charge.
We wanted a sports utility vehicle (SUV) with four-wheel-drive, something not too big and flashy, but spacious nevertheless, and comfortable enough for an extended drive.
Cue the Volkswagen Tiguan, which seems like the perfect candidate.
FLYING UNDER THE RADAR
The second-generation Tiguan has undergone a facelift. Its refreshed styling makes it look more like a baby Touareg.
With new front and rear bumpers, a wider grille, raised bonnet and new tail-lights, it is good-looking without being flamboyant nor drawing unwanted attention; just what we wanted on a road trip. Silver roof rails add an elegantly rugged touch.
It makes for an excellent juxtaposition between modernity and tradition against the backdrop of the restored 1920s Straits Settlement mansion that is part of The Majestic Hotel, Malacca, and our first stop.
COMFY COMMUTE
The cabin of the mid-sized SUV is spacious and offers plenty of rear leg- and knee-room. It provides optimal occupant comfort on the inside, but is comfortably-sized to navigate the narrow streets of Malacca Old Town.
Having scored a hard-to-come-by parking spot along Jalan Tun Tan Cheng Loke, we continued our exploration of the town on foot. Nestled amidst the labyrinth of streets and alleys are our favourite cafés, chendol dessert and pineapple tarts.
When we got tired of walking, we hopped onto one of the trishaws in front of the Stadthuys. The decorations are gaudy and the music is loud, but it is one of those fun touristy things that never get old.
WHAT YOU SEE AND WHAT YOU HEAR
My husband took over the wheel for the 150km journey from Malacca to Kuala Lumpur (KL). I jumped in the back seat with our daughter and just chilled over snacks and a good read.
The many storage compartments meant that we had plenty of places to stash our drinks, snacks, mobile devices, sanitizer bottle, steering wheel lock and folding umbrella.
The two small pockets behind the front seats, in addition to the usual large one, came in really handy for my mobile phone and Kindle.
Apple CarPlay and Android Auto allowed us to stream our Spotify playlists that kept us entertained along the way. Also entertaining was simply watching the clouds go by through the panoramic roof that extends across the front and back rows.
A 10.25-inch digital instrument cluster with an eight-inch touchscreen infotainment display is legible and easy to navigate. However, as it does not come with navigation, we had to rely on Google Maps.
The cabin insulation could be better. We often found ourselves having to raise our voices in order to be heard over very audible road noises.
Entering the KL city centre and making our way into the hotel car park, the cornering headlights are an extremely useful feature to have. When negotiating tight turns and spiraling ramps, it helped us to better gauge the clearance between the vehicle and the parapet walls.
COOL CLIME CLIMB
For the next leg of our road trip, we headed to Genting Highlands for a change of climate. Speaking of climate, when it comes to temperature preferences, we could all be in the same room or car, but we might as well be in different climate zones.
When my husband and daughter are comfortable, I am too cold. And when I am comfortable, they are too hot. My daughter likes it very cold, my husband prefers it cold, while I want it not-so-cold.
This Goldilocks dilemma is resolved by the Tiguan's three-zone climate control that lets us select our individual settings; you just have to master the art of adjusting the sliding-touch interface, which can be tricky while on the move.
But first, a Bak Kut Teh lunch beckoned. Another one of our must-eats when in Gohtong Jaya, before driving up the mountain.
WHEN THE GOING GETS TOUGH
The Tiguan was unfazed by the ascent towards Genting Highlands. There was more than adequate power and torque to confidently power up even the steeper inclines. It handled itself in a composed manner around tight bends, staying resolutely on course with minimal roll.
While we did not take it off-road, we were thankful that the car was equipped with 4MOTION all-wheel-drive as we drove through a heavy downpour up the mountain road.
The way the car maintained its grip and composure despite the wet and slippery road conditions provided immense reassurance and left us convinced as to its all-terrain capabilities.
CRUISING ALONG
Most of the road trip mileage was clocked along the highway. The Tiguan proved itself to be a great cruiser. Accelerating and overtaking were effortless thanks to the 7-speed dual clutch automatic gearbox. The suspension made for a comfortable ride.
Cruise control is nothing new, but it is something that I almost never use in Singapore. On a long-distance drives, however, it really helps to keep fatigue at bay.
HOW THE NUMBERS ADD UP
We travelled a total distance of about 850km and managed 13km/L. While this falls slightly short of the manufacturer's figures, it is a pretty decent efficiency for a 2-litre four-wheel drive SUV.
Based on the 63-litre tank, we technically could have almost completed the journey on a single full tank, but we lacked the courage (or foolhardiness) to actually attempt it.
ONE FOR THE ROAD
This road trip made for an extremely enjoyable first sojourn out of the country in over two years. We did not travel to a far-flung or exotic location, neither did we check anything off our bucket list.
But we enjoyed quality time spent as a family, revisiting familiar places, sampling new cuisines, doing simple things, sometimes doing nothing at all.
And the Tiguan proved to be a comfy and more than competent companion.
---
Volkswagen Tiguan Elegance 2.0 (A)
ENGINE     1984cc, inline-4, 16-valves, turbocharged
MAX POWER     190hp at 4200-6000rpm
MAX TORQUE     320Nm at 1500-4100rpm
POWER TO WEIGHT     113.2hp per tonne
GEARBOX     7-speed dual-clutch with manual select
0-100KM/H     7.4 seconds
TOP SPEED     214km/h
CONSUMPTION     14.5km/litre (combined)
PRICE INCL. COE     From $209,900 (no VES rebate/surcharge)
AGENT     Volkswagen Singapore
---
Honda HR-V lines up alongside the Peugeot 3008 in this Group Test