Getting up on a Saturday morning may be difficult for some, but not if you're a petrolhead looking forward to multiple test-drives.
Two months ago, Torque readers had no trouble making their way to the Renault showroom along Leng Kee Road for a Gallic, fun-filled morning.
The event began with a unique presentation of the seven-seater Renault Grand Scenic by product specialist Isaac Tan. Instead of using slides to showcase the various features of the Grand Scenic, Isaac made a Skype call to a colleague.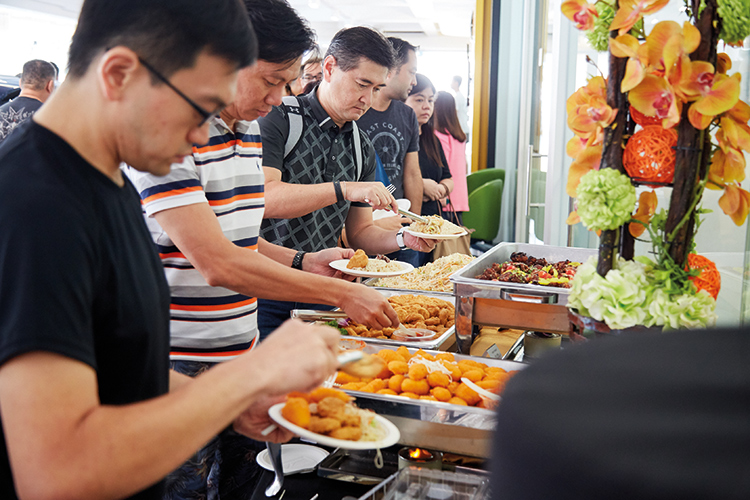 This enabled him to use his smartphone's camera function to show participants the various features he was discussing.
During the presentation, Issac also took the time to dispel several myths surrounding diesel-powered cars.
Following this, Torque readers helped themselves to the breakfast spread. They could definitely use the fuel, especially if they were planning to do more than one test-drive.
The Renault models available that morning were the pure electric Zoe hatchback, five-seater Scenic, seven-seater Grand Scenic, new Kadjar SUV and the scintillating, award-winning Renault Megane RS.
Participants would also need a full tummy if they were planning to take on the two activities. One challenged their packing skills, while the other was a test of engineering.
In the packing challenge, players attempted to fit as many items as they could into the boot of a Grand Scenic.
The catch, however, was that the Renault logo on each item had to be visible in order for the item to count for points.
The engineering contest, on the other hand, saw readers attempting to build a balloon-powered "racecar" using a plastic bottle, bamboo skewers, bottle caps and a straw.
They then raced across a set distance to see which machine covered it in the quickest time.
Naturally, these participants' efforts didn't go unrewarded. The top five "packers" and "engineers" each won a Renault Concept Car CashCard worth $28.
Bigger prizes were in store for the three lucky draw winners. Third prize was a Renault Megane RS scale model autographed by racecar driver Nico Hulkenburg and a Claude Bernard timepiece.
The second prize winner received a Bose SoundLink Colour speaker and a Claude Bernard watch.
The big winner that morning was Nick Tan, who won a weekend drive in a Renault Grand Scenic and a Claude Bernard timepiece.
---
Renault Megane RS is Best Hot Hatch at 2018 ST-Torque Awards