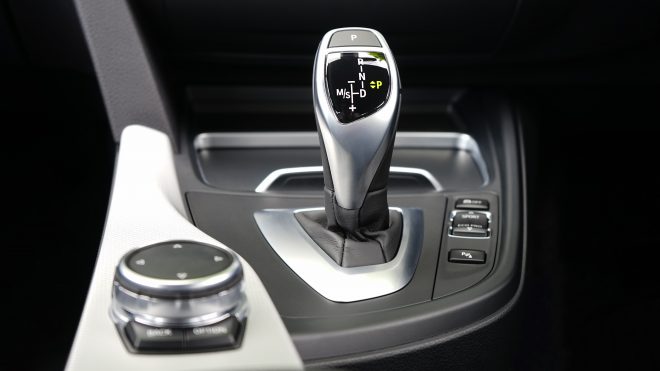 You've heard of eight-, nine-, even ten-speed transmissions fitted to cars.
On the spec sheet, the number of gears slotted within a car's gearbox is quite plainly stated.
But look around and you'll soon encounter unfamiliar names like INVECS-III, Multitronic, Lineartronic or Xtronic CVTs.
What are CVTs, and why do so many cars have them?
What is a CVT?
CVT stands for continuously variable transmission (not continually variable transmission as some mistakenly say), an automatic transmission which, when fitted to cars, allows for a smoother driving experience that is more economical than with a mechanical gearbox.
Unbeknownst to many, the CVT was actually conceptualised more than 500 years ago by Leonardo da Vinci, who sketched out plans for a stepless CVT, broadly similar to the ones used today.
Fundamentally, CVTs do not have a set number of gears – which the gearboxes mentioned above do.
Instead, they operate on a variable-diameter pulley system, usually through a belt. That, in and of itself, makes them far simpler (and therefore cheaper) than mechanical gearboxes.
In a CVT, one pulley is connected to the engine (input), while the other is connected to the drive wheels (output). Both are connected via a belt made of a very durable material.
The width of these pulleys can change depending on how much power is needed at any one time.
How do they change their width? The pulleys are each shaped like a pair of opposing cones, and they can move towards or away from each other.
When one pully increases its radius, the other decreases relative to the other to keep the belt taut and tight.
As such, the CVT creates an infinite number of gear ratios and can work at any engine or vehicle speed.
What are the benefits of a CVT?
Inherent to a combustion engine is the fact that it produces power at different speeds. Some speeds are mean that horsepower is at its most, but there are other speeds where the most torque is produced.
Trying to figure out how to mate that to a car's continuous and unblemished forward motion is something engineers have been working on for years, hence the high number of gears tailored to the spread of engine speeds.
However, since the CVT doesn't have gears, it can vary the engine speed as needed, producing very smooth acceleration and therefore, fuel economy.
It works to keep the car in its optimum power range no matter the speed of travel, and it actually responds better to changing conditions like throttle input and speed.
Accelerating a car with a mechanical gearbox brings a sudden surge of power, whereas acceleration in a car equipped with a CVT is smooth and uninterrupted.
Going up a hill in a CVT-equipped car is also more efficient as the stepless transmission can adapt seamlessly to driving conditions, whereas a conventional automatic constantly shunts back and forth between gears.
What are the disadvantages of having a CVT in my car?
In truth, there aren't many. However, chief among consumer gripes is that having a CVT in the car makes it noisier.
It's somewhat true. The CVT forces the engine to run at high RPM at which it produces the most power, and it stays there. That's normal, because the CVT is adjusting the engine speed to provide optimal power for acceleration.
User acceptance is another problem facing CVTs. The engine note produced in a car with a CVT can sound harsh, and a harsh engine note usually denotes some kind of unrefinement or even engine trouble.
Long-term reliability of CVTs, once a genuine worry, is now unfounded as modern materials and advancing technology has made them as robust as anything on the road.
What kinds of CVTs are there?
There are pulley-based, toroidal and hydrostatic CVTs. Another, more recent type is the mCVT, or magnetic CVT.
Toyota has been using a power split transmission (PST) across its model range (including Lexus), which is distinct from a CVT. That PST, marketed under the 'Hybrid Synergy Drive' name, allows either the electric motor or the petrol engine (or both) to drive the vehicle.
Which automakers use CVTs?
Several carmakers are prolific users of CVTs, among them Mitsubishi, Subaru and Nissan with their INVECS, Lineartronic and XTronic CVTs respectively.
---