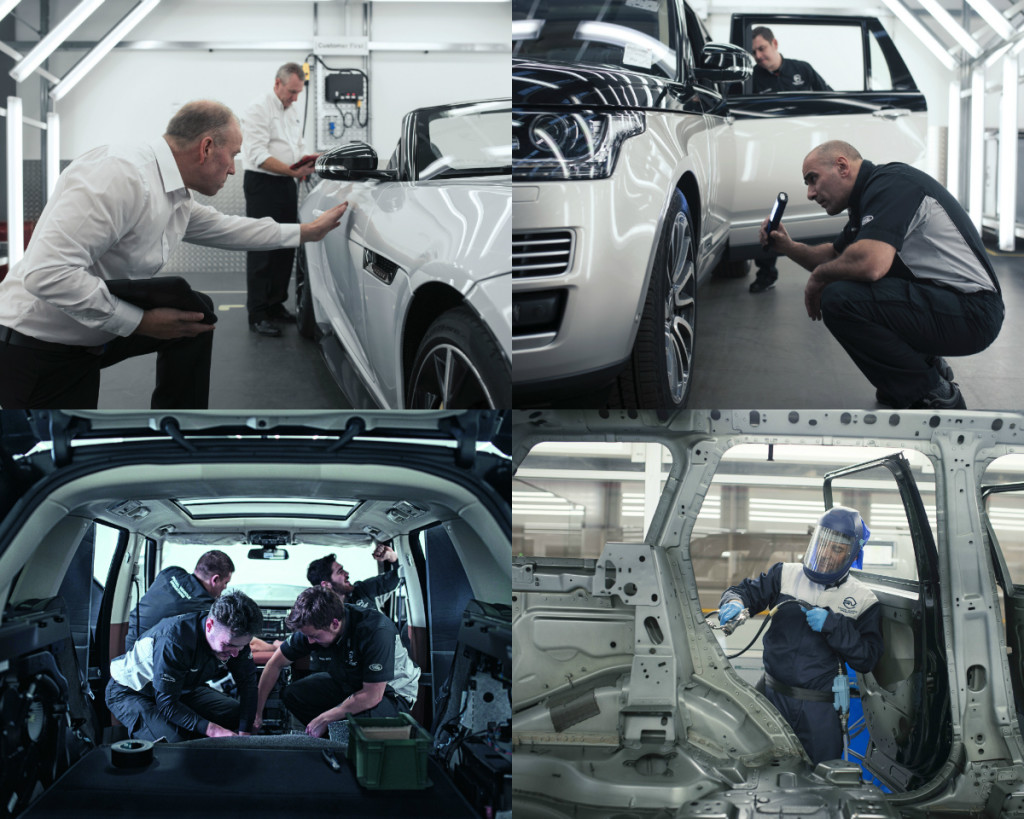 Jaguar Land Rover Special Vehicle Operations (SVO) has officially opened its new Technical Centre in the heart of the British Midlands. The innovative new £20m facility near Coventry is the headquarters of SVO and will house manufacturing, paint, technical and customer commissioning/presentation zones.
The new Technical Centre signifies the growth of Jaguar Land Rover Special Operations – the specialist division of Jaguar Land Rover created in June 2014 to build a business responsible for halo car products (SVO), vehicle personalisation, classic car programmes by Jaguar Land Rover Classic and an exciting range of JLR-branded goods.
John Edwards, managing director of Jaguar Land Rover Special Operations, said: "The new Special Vehicle Operations Technical Centre is a major step forward in meeting the desires of our most discerning customers. There are more than 200 skilled employees here that are committed to outstanding quality and craftsmanship in everything they do.
"The SVO Technical Centre is very modern facility, inspired by a Formula 1 engineering centre. It covers 20,000 square metres including a manufacturing area, one of the world's most eco-friendly and advanced paint shops, custom-built commissioning suite, technical suite, presentation suite and offices. It enables us to build on the successful launches of the Range Rover Sport SVR, Range Rover SV Autobiography and Jaguar F-Type SVR, and provide an excellent foundation for the growth of the SVO business with the introduction of exciting new vehicle personalisation programmes."
In future, customers will be able to visit the Technical Centre's Bespoke Commissioning Suite by invitation, where they will explore the infinite range of possibilities for creating and customising their own Jaguar or Land Rover vehicle. A member of the Jaguar or Land Rover Design team will be on hand to assist the customer in the commissioning process.
The exclusive experience will continue through to the food served to customers visiting the Technical Centre. Michelin-starred chef Graham Edwards is on hand to create a selection of dishes designed to suit the client and utilising the very best of the Midlands' regional ingredients.
The SVO story will continue in the Technical Centre once the customer has left, as their car is painted and hand-finished in the other three areas of the building.
The quality and attention to detail throughout the Technical Centre has been inspired by the exacting standards of top-level motorsport. The workshop features a series of highly advanced workstations and has been created to enable the final assembly of SVO vehicles, by hand, to the highest possible quality.