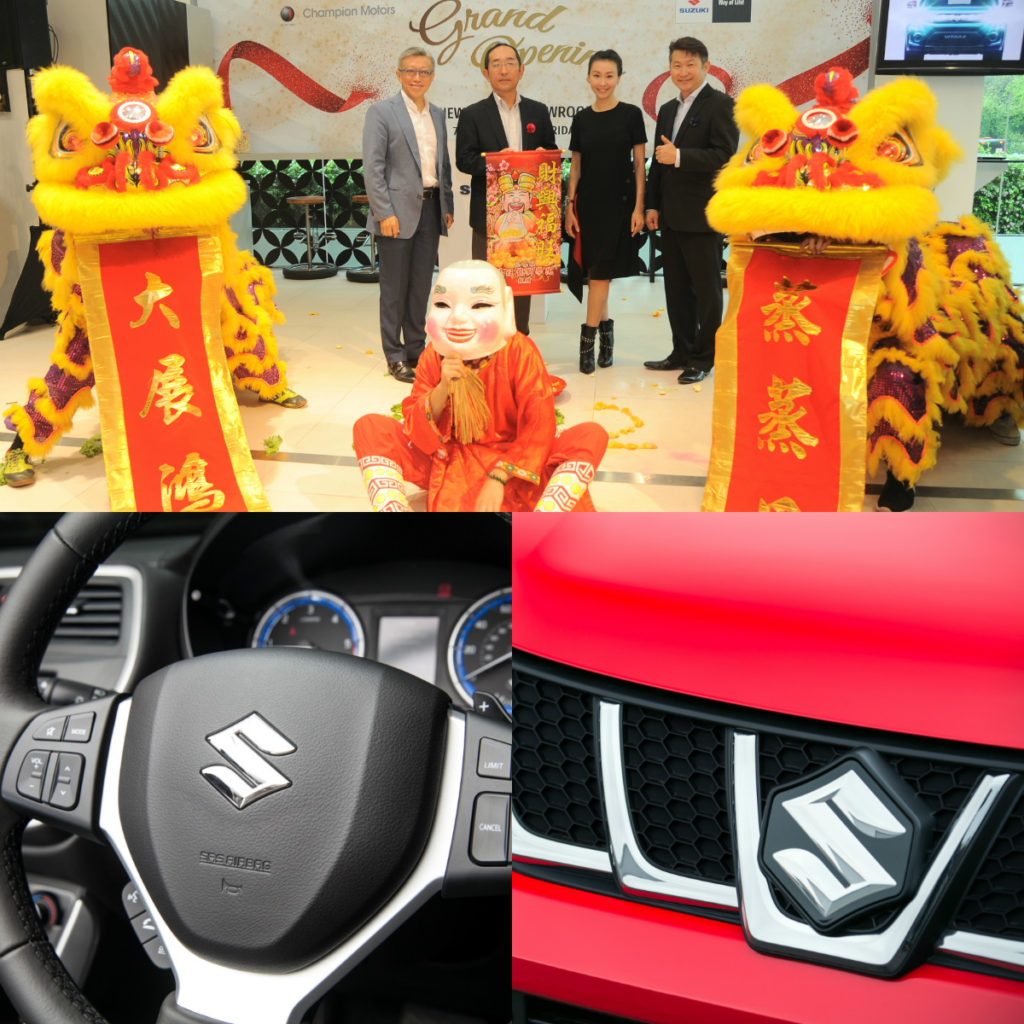 The grand opening of the new Suzuki showroom was graced by Mr Kazuyuki Yamashita, Group Manager, Global Automobile Operation, Suzuki Motor Corporation; Mr Koh Ching Hong, CEO of Inchcape South Asia, and Ms Ann Kok, Suzuki Vitara ambassador.
Champion Motors' new car showroom at Alexandra Road is part of Singapore's prime automotive belt, Leng Kee. This location will enhance customers' car-shopping convenience in the area.
The new retail outlet boasts over 6000 sq ft of space, twice the size of the previous Ubi showroom. It can showcase a total of 18 display and demo cars, thereby offering greater model variety and better opportunities for customer engagement at a more personal level.
The showroom's customer-centric features include a cosy garde, a café bar with gadget charging station, and Inchcape's unique "Drive It Your Way" test drive routes that give an immersive driving experience.
Established in 1975, Champion Motors is part of the Inchcape Group of UK, which is the leading independent global automotive distributor. Appointed by Suzuki Motor Corporation in 1977 as the official Suzuki car distributor in Singapore, Champion Motors represents Suzuki with the newly opened main showroom at Alexandra Road and four service centres around the island.
We compare the new Suzuki Vitara with the old one.