2023 is going to be an exciting year for Porsche. Internationally, the firm is celebrating the 75th anniversary of the introduction of the Porsche 356.
In Singapore, it is already looking forward to the opening of a new Porsche Studio here which will host special car displays, an integrated F&B experience, as well as community events and co-working spaces, located at the upcoming Guoco Midtown development.
A HOST OF ACTIVITIES
All this is, of course, is on top of the fact that the firm is already set to join Singapore Art Week 2023, with an installation said to reach a height of 3.5m tall, available for all to see at Gardens by the Bay come 6 January 2023.
But kicking things off right at the crack of 2023 from the firm this year is the opening of the Porsche NOW pop-up, located right within our Central Business District.
AND A GREAT HOST
Designed to give us an early glimpse into what the new Porsche Studio will look like, the pop-up comes furnished with sustainable materials and has a configurator as well.
The presence of the latter means those who head down will be able to spec their dream Porsche model, while enjoying some drinks and taking shelter from the mid-day heat.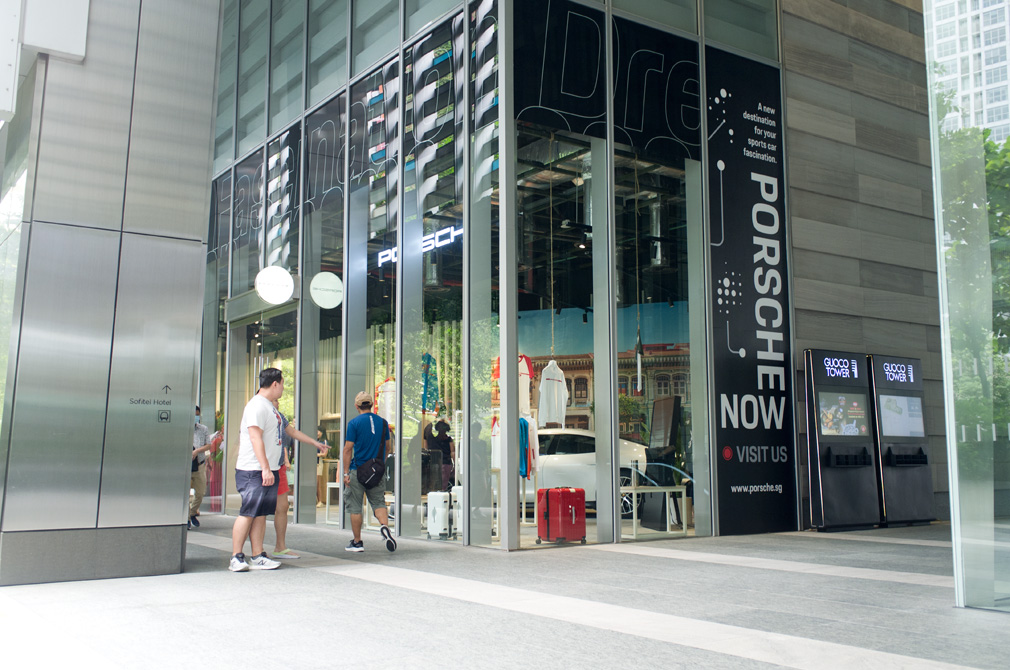 There's also plenty of apparel and luggage pieces from the Porsche Lifestyle collection to check out, too!
Visitors will also able to get up close and personal with the all-electric Porsche Taycan, although Torque understands that different cars will be featured at the pop up down the road.
Interested in popping over for a visit? The Porsche NOW pop-up is located at 7 Wallich Street, Guoco Tower, #01-07, Singapore (078884). Opening hours are from 11am to 9pm on weekdays, and 11am to 8pm on weekends.
---