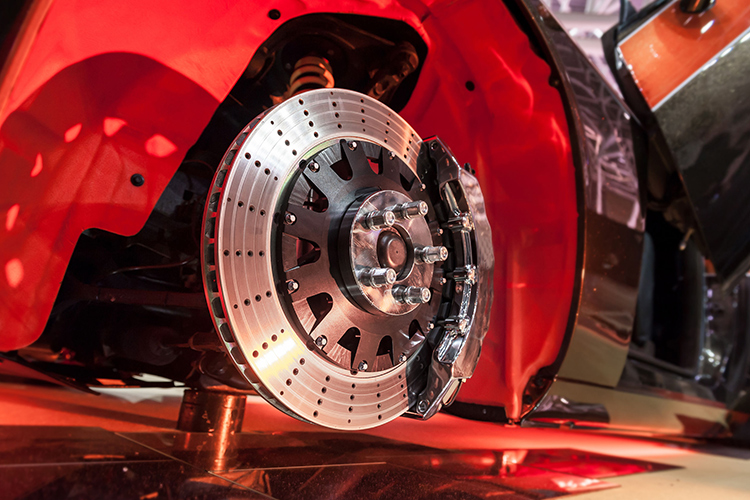 Big brake kits (BBKs) look great lurking behind a cool set of aftermarket wheels. To an enthusiast, it shows that the owner "means business" when it comes to handling and performance.
It can be very tempting to run out and get yourself a big brake kit the moment you've saved enough cash.
But here are a few things you should consider while shopping for a set of stronger stoppers.
1) MORE PISTONS ISN'T ALWAYS BETTER
Let's be honest here – big brake kits whose callipers have six or eight pistons look hell of a lot cooler than callipers with four pistons.
But before you rush out and fit eight-piston callipers to your front and rear axles, make sure your mechanic or workshop knows what your vehicle's brake balance is.
Fitting strong brakes without determining the right brake balance, or worse, upsetting the brake balance, can lead to handling problems.
2) ARE YOUR WHEELS BIG ENOUGH?
If this is your first time modifying your brakes, figure out if that big brake kit can clear your wheels.
There's nothing worse than heading to your workshop and asking them to install that awesome big brake kit, only to find that it can't fit behind your wheels.
Make sure that you upgrade the wheels and tyres first, while keeping in mind the possible big brake kits that you might install later on.
3) HAVE YOU SWOPPED TO HIGH-PERFORMANCE TYRES?
There's no point in a BBK if you don't spend money on good tyres.
Remember, tyres are the only parts of the car which are constantly in contact with the road. Without them, there's no grip, braking or accelerating, just to name a few.
A big brake kit on a car with big wheels but comfort or eco-friendly tyres isn't just a waste of money. It's unrealised performance potential.
4) ARE YOU GETTING BRAIDED BRAKE LINES?
Don't spend money on a big brake kit but skimp on braided brake lines or hoses.
The braiding on the lines helps prevent them from expanding under pressure when you're braking hard.
When the lines expand, the pressure that can be applied by the brake fluid to the callipers decreases, thereby causing a lack of bite.
5) DON'T FORGET TO USE THE RIGHT BRAKE FLUID AND BRAKE PADS
Getting all of the aforementioned components is pointless if you don't fill your brake system with the right brake fluid.
Check with your mechanic or workshop on what fluid you should be using based on your new BBK and driving needs.
You'll probably want brake fluid with a higher boiling point, especially if you're thinking of taking your car to the racetrack.
At the same time, you'll probably want higher-friction brake pads, too.
---