According to Google Maps, the distance from Singapore to Genting via Tuas Second Link is about 421km.
For many Singaporean drivers, especially those with an inclination for speed, travelling up the North-South Expressway is an opportunity to "open the taps" by putting the pedal to the metal.
It's not uncommon to see Singapore-registered cars zooming past on the North-South Expressway at, shall we say, more-than-legal speeds.
We, too, are guilty of this. When you're behind the wheel of a reasonably powerful car, getting into the high 100s isn't difficult.
Besides, the less time you spend on the road means more time you can spend at your destination.
But this time around, we did things a little bit differently. As part of the Audi A4 Miles Better challenge, our objective was to get to Genting and back using as little fuel as possible.
This meant constant speeds, extremely light throttle application and no breaking of speed records.
Now, this trip presented us with a unique opportunity. Here's how travelling at a leisurely pace gives you the opportunity to enjoy a road trip.
IT LETS YOU ENGAGE WITH YOUR FRIENDS!
Of course, if you're travelling with friends, you can also use the opportunity to catch up with each other. When you drive sensibly, everyone can relax and chit-chat instead of nervously looking out for traffic or worrying about close shaves while overtaking.
YOU CAN CATCH UP ON YOUR PODCASTS!
As an avid podcast listener, the five hour-drive was a great opportunity for me to catch up on all the podcasts that I've fallen behind on.
My two co-drivers may disagree with my particular choice of podcast, but considering how they slept through most of my driving, I'd count that as a win.
YOU'LL SAVE MONEY!
Driving fast is undoubtedly fun, but it also burns petrol much faster.
The money saved on having to pump petrol can be channelled into other activities, whether it's a hearty lunch at Burger & Lobster, going off roading with an ATV, or even the chance to win some moolah in the casino.
YOU'LL FEEL LESS STRESSED.
Driving fast is also stressful, especially if you are constantly accelerating and braking hard while weaving through traffic.
Driving economically is a much more stress-free experience. You can even activate Cruise Control to make the drive even more convenient. In fact, with Cruise Control on, I did a solid hour of driving while both my passengers were snoring loudly.
In a car like the Audi A4, such a leisurely drive is even more effortless.
Yes, this was an "eco challenge", but let's just say that our competitors were trying a lot harder than we were.
But despite our less than stellar efforts on the highway and running into heavy traffic around Kuala Lumpur, we still finished the 667.2km trip with a fuel efficiency figure of 21.9km/L.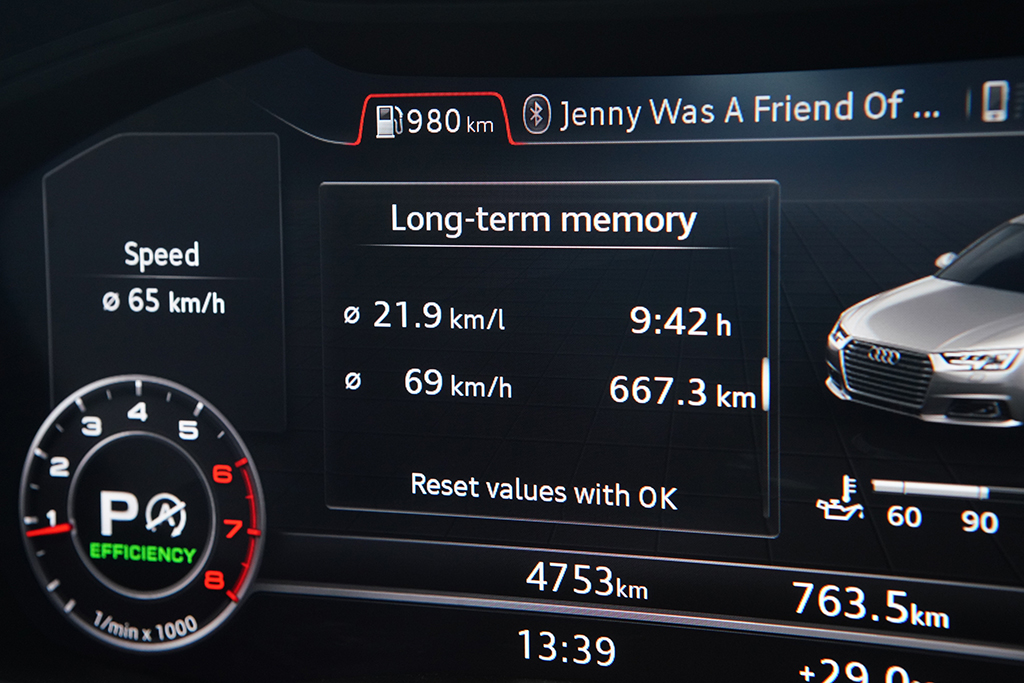 That's pretty damn good, we reckon. And with about 400km of range left, the Audi A4 can actually still go much further.
So, the next time you head up North, perhaps leisurely is the way to go.
---
Why you need an International Driving Permit on your next road trip