The Singapore Motorshow has plenty of shiny new automobiles and more than a handful of fast motorcycles.
There are also lots of car accessories and car grooming products on sale.
But if you're there primarily for the cars, these are 6 that you shouldn't miss.
MERCEDES-BENZ CLA200 SHOOTING BRAKE
Introduced just before the Singapore Motorshow 2020, the CLA Shooting Brake is the estate model in the "A" range.
The new Mercedes-Benz CLA Shooting Brake is roomier and more spacious than before. It's also more practical, thanks to the larger boot.
Power comes from a turbocharged 1.3-litre inline-4 delivering 163hp and 250Nm. The station wagon's dynamic design is easy on the eyes, too.
BMW M8 COMPETITION COUPE
Debuting at the Singapore Motorshow, the M8 Competition Coupe is BMW's most powerful two-door model.
Beneath its big bonnet is a twin-turbocharged 4.4-litre V8 with 625hp and 750Nm. These enable the M8 Competition to rocket from rest to 100km/h in just 3.2 seconds.
VOLKSWAGEN T-CROSS
The VW T-Cross is the carmaker's smallest crossover. With an overall length of 4.235 metres, it should be easy to manoeuvre around town, too.
But despite its compact dimensions, it is quite flexible.
Depending on the seat configuration, the volume ranges between 385 litres and 455 litres. Fold the rear seats and you get 1281 litres.
We expect the T-Cross to be available in the second half of 2020.
PEUGEOT 2008 GT
The Peugeot 2008 may be the brand's most compact crossover, but it certainly has a large road presence. Much of that is down to its striking front-end design.
First impressions of the interior are positive. Peugeot's new 3D i-Cockpit, with its stylish instrument panel, gives it a high-tech feel. A 3-D heads-up display will be available, too.
The drivetrain is likely to be a turbocharged 1.2-litre 3-cylinder engine paired to an 8-speed automatic.
Torque understands that the car will arrive in Q3. Prices are expected to start at $118,888, but this could change depending on COE premiums then.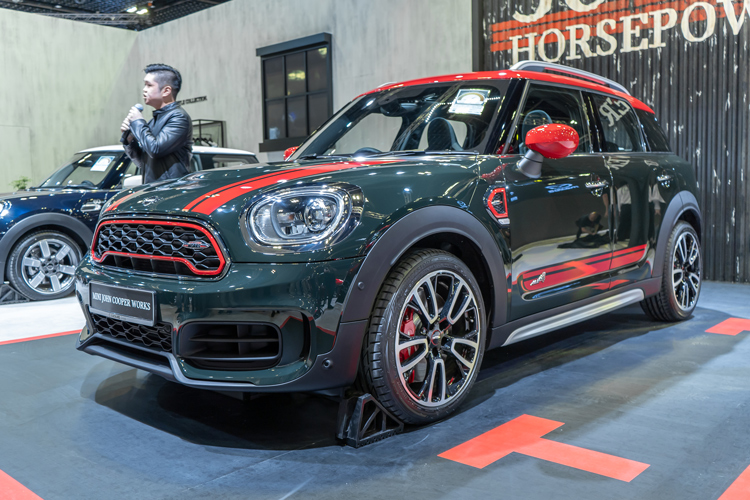 MINI JOHN COOPER WORKS COUNTRYMAN
The MINI John Cooper Works (JCW) Countryman is the most powerful SUV in the MINI range.
Compared to its predecessor, the new JCW Countryman now boasts 306hp and 450Nm. These figures are 75hp and 100Nm more than what the older model produced.
The latest JCW Countryman also marks another first. It's the first MINI to have its top speed governed to 250km/h.
If SUVs are not your thing, there's a fast estate for you to check out. Displayed beside the MINI JCW Countryman at the Singapore Motorshow is the MINI JCW Clubman.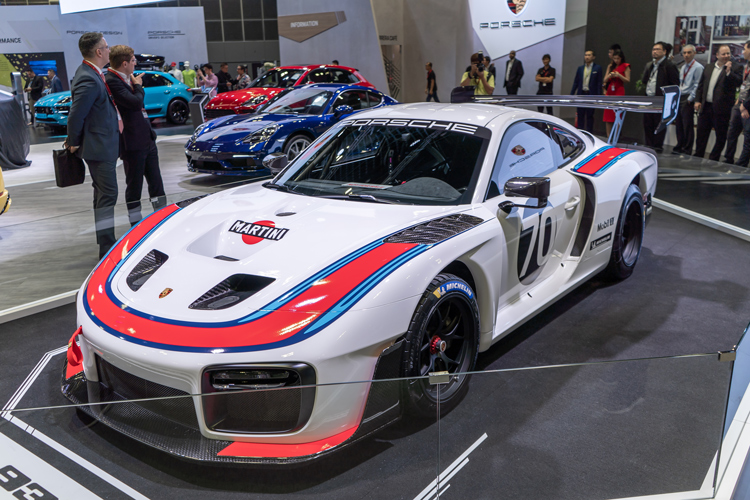 PORSCHE 935
The Porsche 935 isn't a car any member of the public can just buy. It's a limited production racecar and only 77 units will be produced. Prices start from 701,948 euros.
The Porsche 935's appearance at the Singapore Motorshow also marks its debut in Southeast Asia.
The 935 pays homage to the 935/78 racecar with its massive fairings and elongated shape. Those exposed titanium tailpipes are inspired by the 1968 Porsche 908.
Its drivetrain consists of a naturally aspirated, 700hp 3.8-litre flat-6 mated to a 7-speed dual-clutch gearbox.
---
Our 10 favourite cars at the Singapore Motorshow 2020!
Here are five other things you can do at the Singapore Motorshow