There were about 48 contenders on our initial list for the latest ST-Torque Awards, which are Singapore's most authoritative validation of newcomers that were introduced here from December 2014 till November 2015.
After our judges chewed on the 48 "bones of contention", the list was whittled down to 15 cars. From there, we chewed/argued some more and picked the top 10 finalists that would be put through our proven voting system.
Said system has nine criteria for our nine-judge jury to consider: performance, handling, ride, build quality, economy/efficiency, ergonomics, styling, value for money and the X factor. In our collective opinion, these criteria matter most to the average motorist considering any new car on his or her radar.
Each finalist in the running is rated against its typical rivals in the same market segment and price range, so the scoring would be equitable and reliable.
After the votes were tallied, we arrived at the "Best in Class" winners of 2015. Our congratulations go out to the winning cars and their respective manufacturers/distributors.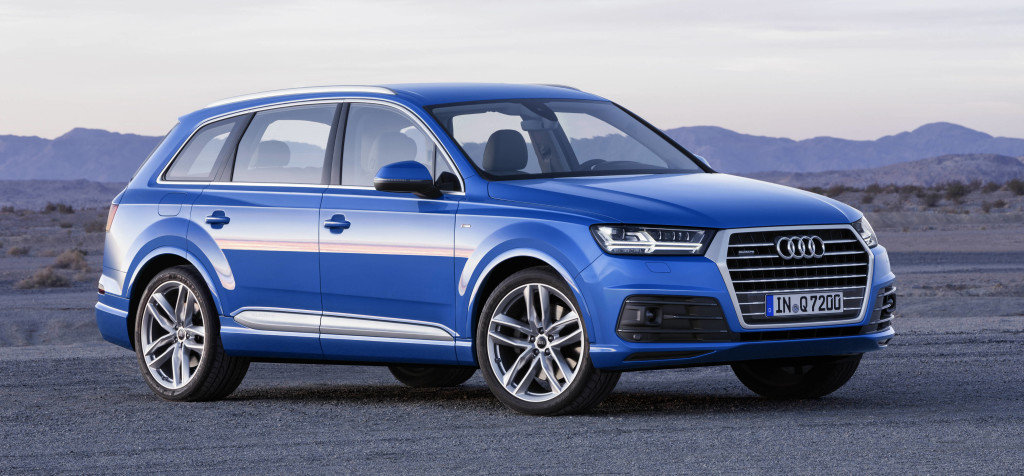 BEST 3-LITRE SPORTS UTILITY VEHICLE AUDI Q7
The second-generation German giant is lighter, roomier and more athletic than before. It also comes with standard air suspension, top-notch amenities, unmatched assistance systems, plus a supercharged 3-litre V6. On our score sheets, the Q7 is second only to the 7 Series, a full-blown limousine, in performance and ride comfort, and matches the Bimmer in overall quality. The Audi SUV is also tops in ergonomics. Member of our jury, Dr Andre Lam, said: "The Q7 is the most refined number at the luxury end of the SUV market, rather than being everything to everyone and master of none."
BEST 2-LITRE SPORTS UTILITY VEHICLE VOLVO XC90
The original XC90 was a popular pioneer in the seven-seater SUV segment, but it spent 12 years "on the road" before the overdue replacement came along. It was worth the wait, because the all-new XC90 has the Swede performance, Nordic comforts and Scandinavian equipment to play in the big league. As always with Volvo, state-of-the-art safety features abound. No other 2-litre SUV (at this juncture) can haul a family of seven on ultra-cushy seats and in zen-like tranquility like the XC90 can. One of our judges, Jeremy, commented: "An impressive effort by the Swedish carmaker has yielded an equally impressive result."
BEST MID-SIZE SPORTS UTILITY VEHICLE KIA SORENTO
The Korean SUV is clearly the "value for money" champion, beating the competitively priced Citroen C4 Cactus, entry-level Mazda 2 and generously equipped Ford Mondeo. In a Torque Group Test against the Sorento's Korean compatriots, the Hyundai Santa Fe and SsangYong Rexton, we concluded that the Kia's space, refinement and performance make it a compelling choice for Hallyu fans who want a seven-seater Gangnam SUV. According to our jury member, Kevin Chin, "The Sorento is proof that you don't have to go European to get a premium, well-sorted SUV."
BEST LUXURY SALOON BMW 7 Series
This top-of-the-line saloon has finally bridged the gap to the Mercedes-Benz S-Class in terms of towkayness. For traditional towkays who swear by their S-Classes, the new-generation 7 Series puts their allegiance under pressure like never before. It's one of the favourite Car of the Year contenders for Edric Pan, who said: "You can tell that BMW has thrown everything at its latest flagship. Packed to the hilt with technology, blessed with an astonishing ride, effortlessly quick yet ridiculously luxurious inside, it's a statement of intent – that BMW is a serious player in the limousine market."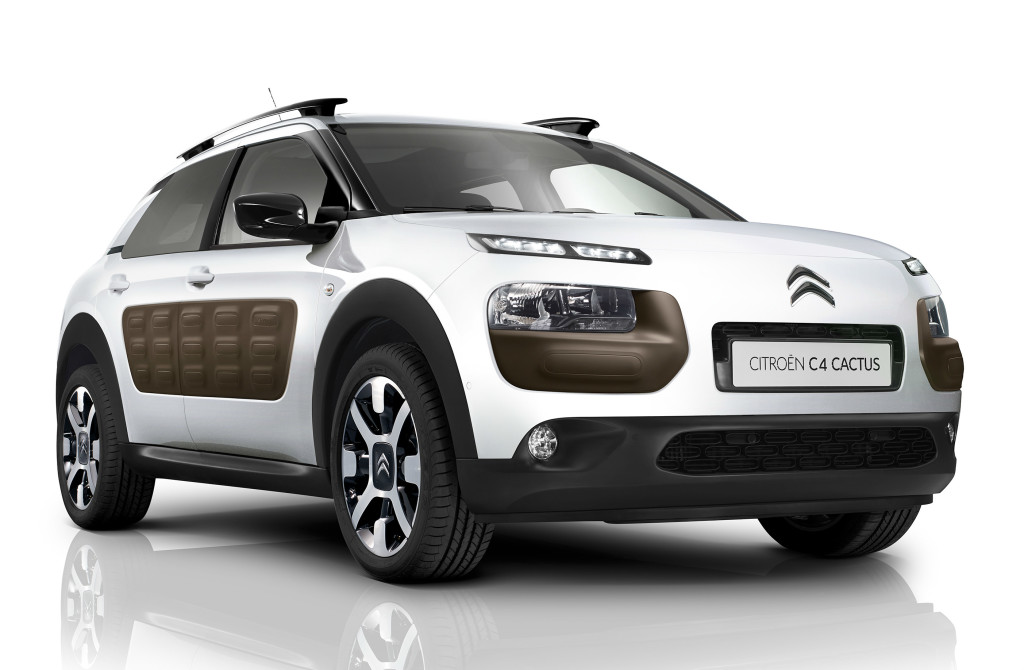 BEST CATEGORY A HATCHBACK CITROEN C4 CACTUS
This is a runabout with French flair, a comfortable interior and above-average efficiency. In fact, on our score chart, the Cactus is parked just behind the i8 – BMW's high-tech petrol-electric hybrid exoticar that costs five times more – in fuel economy and stylishness. Lynn Tan, our key contributor and architect by training, said she loves the Cactus' cool design, stylish interior and unique character. Tony Tan, another of our key contributors, said it "takes the tried and tested 'light is might' route, but with an eye-catching twist, and the end result is a sweet-handling hatch with extroverted looks to match."
BEST CATEGORY B SALOON FORD MONDEO
Available as a 240bhp 2-litre or a $20k cheaper 160bhp 1.5-litre (which is also in COE Category B), the turbocharged Mondeo is one of the most highly rated European newcomers in recent years. Its abilities and amenities are great, even in a field occupied by capable competitors such as the Volkswagen Passat, Mazda 6 and Peugeot 508. It's a lot of Ford for the money. Our chief judge, Christopher Tan, summed it up by saying: "Seriously, the Mondeo is a premium car disguised as a bread-and-butter model."
BEST MID-SIZE COUPE LEXUS RC
A proper rear-drive coupe, the RC comes in two delicious flavours: mild (3.5-litre V6 RC350) and wild (5-litre V8 RC F), with a $120,000 price difference between them. The two-door Lexus lies third on our total-score board, with its 235 points just one point less than the second-placed winner, BMW's 7 Series. Member of our judging panel, Tony Tan, reckoned the RC trumps the BMW 4 Series in ride quality, build quality and "feel-good" factor. Another judge, senior writer Jeremy Chua, had the last word: "It boasts aggressive looks, but I wish it was more definitive – is it a grand tourer or a sports car?"
BEST SUPERMINI MAZDA 2
One of the nicest numbers from Japan, this compact hatchback has turned "basic" into "fantastic" for buyers who want something smaller than the five-door Mazda 3 or need to pay a little less. Our technical expert and one of the toughest judges on our panel, Shreejit Changaroth, remarked: "The 2 is not just a good all-rounder. In terms of quality, standard equipment, ride, handling, comfort, performance and efficiency, it trounces everything else in its class by a clear margin. Small doesn't get better than this."
BEST CONVERTIBLE MAZDA MX-5
In Edric's overseas drive report on the fourth-generation MX-5, he wrote that it "just oozes fun all the time, from every pore." After our editor David drove it in Singapore, he thought: "It returns to the fundamentals of fun behind the wheel – low weight, high agility, simple pleasures." And our consulting editor Christopher added: "It recaptures the magic of the first Miata and is able to make me swoon." The MX-5 is also the top scorer in the Handling section of our 2015 ST-Torque Awards ballot.