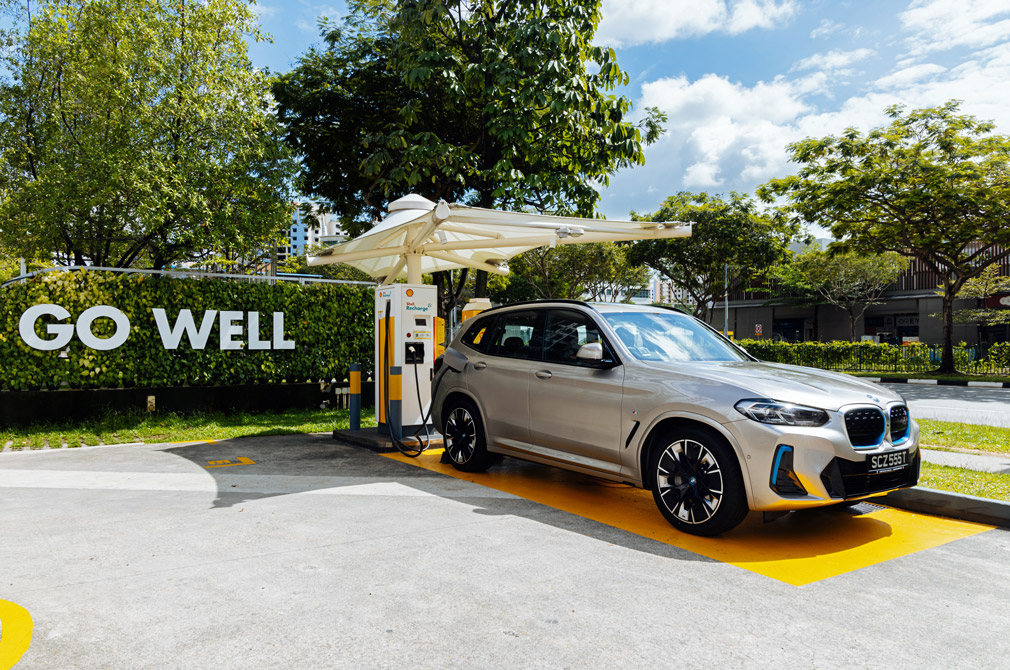 BMW Group Asia and Shell have announced a collaboration to offer new BMW and MINI electric (EV) and plug-in hybrid vehicle (PHEV) owners in Singapore several charging options with their new car.
Customers can choose from three years of free charging, up to 10,000kWh at Shell Recharge, or comprehensive home charging installation. These charging options are automatically offered to customers of official BMW agent Performance Motors Limited, and Eurokars Habitat, the official MINI dealer.
The partnership between the two companies is aimed at helping owners transition from ICE (internal combustion engines) to EVs. It is also hoped that these initiatives will encourage other drivers to purchase electric cars.
A survey conducted by BMW Group Asia found that 70 percent of respondents cited "convenient access to public charging" as one of the top motivators for acquiring an EV.
Mr Lars Nielsen, Managing Director, BMW Group Asia, said: "The most powerful driver on the path to climate neutrality is electric mobility; therefore, we are committed to helping our customers in Singapore make the switch to electrified vehicles by offering them reliable charging solutions and a range of EVs and PHEVs."
"Our partnership with Greenlots in Singapore began in 2014, continued through its acquisition by Shell in 2019, and is further expanding with Shell in 2022. We are excited to work closely with Shell to support the changing individual mobility needs of our customers."
---
We review the BMW iX3 here
Check out our MINI Electric review
Catch our BMW iX first drive