Cupra is set to take the racetrack by storm with its all electric Cupra e-Racer and the Cupra Leon Competicion touring race car.
The two race cars embody the Cupra brand by featuring dynamic design, advanced technology and sophisticated performance.
The Cupra e-Racer Electric Touring Car Racer (E-TCR) is said to integrate the powertrain technology of the future.
The high-performance racing car is based on the Modular Transverse Matrix Evo platform and underlines the advantages of a pure electric powertrain.
A liquid-cooled 65kWh battery pack provides power to four, single-speed motors to deliver 671bhp of peak power and 960Nm of torque to the track.
Those power figures are  to see the e-Racer accelerate from standstill to 100km/h in just 3.2 seconds and on to a top speed of 270km/h.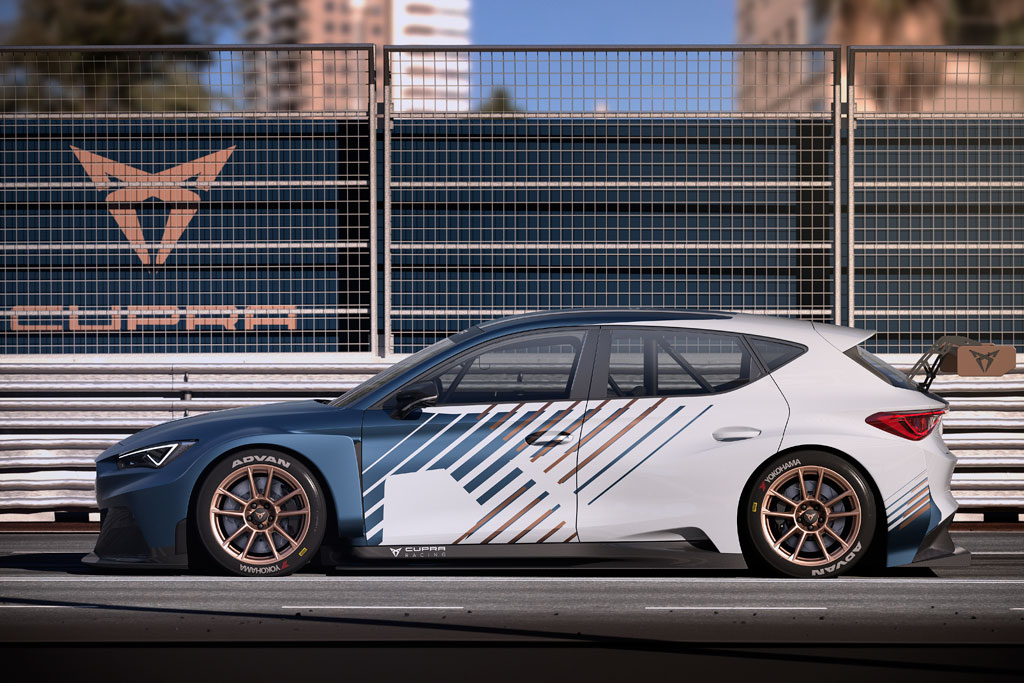 Aerodynamic design been a huge factor in determining the shape of the Cupra e-Racer.
A lower and wider stance provides both mechanical and aero stability in the corners, while an innovative bumper and bonnet design encourages smoother air flow circulation around the vehicle, a prerequisite for the track.
Also launched was the new Cupra Leon Competicion touring race car.
Based on the new road-going Cupra Leon, the race car incorporates revised bodywork that brings significant aerodynamic efficiency improvements to increase downforce.
The heartbeat of the Competicion race car is a 2.0-litre turbocharged petrol engine that produces 335bhp and 410Nm of torque.
This engine is linked to a six-speed sequential racing transmission and can reach 100km/h from rest in just 4.5 seconds, and will go on to a top speed of 260km/h.
The chassis structure and geometry of the race car can be tuned to a wide range of racing conditions. Both axles use lightweight components to better distributes weight across the vehicle.
The Competicion incorporates front MacPherson struts with adjustable height, camber, toe, caster, Ackermann steering angle and track.
Multi-link rear suspension allows for changes to the height, camber, toe and track. Front and rear roll bars can also be set and adjusted.
A Cupra racing-specific electronics architecture reduces weight, is more robust, customisable and modular, ideal for the variety of racing disciplines the Competicion can compete in.
---
Click here to read out review of the previous generation Seat Leon ST