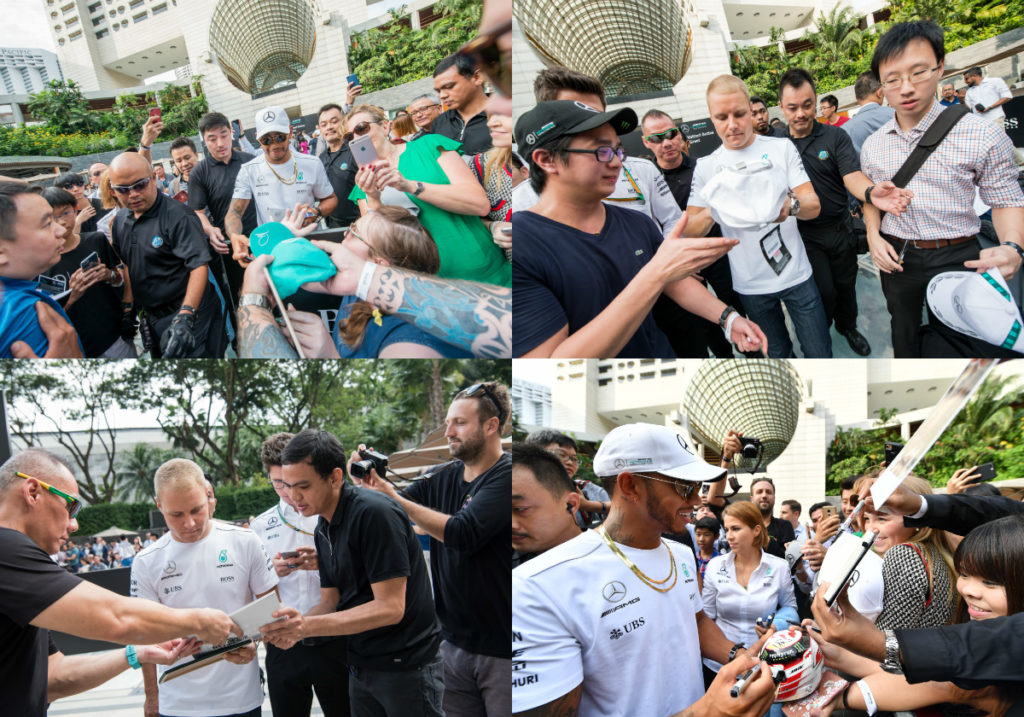 Mercedes-AMG Petronas F1 drivers, Lewis Hamilton and Valtteri Bottas, turbocharged an exclusive meet-and-greet event at the Ritz-Carlton Millenia Singapore.
Fans, special guests, AMG owners and members of the media got together at the pool side of the glitzy hotel, where the two Formula One racing stars engaged in Q&A banter and delighted the attendees with selfies and autographs.
The gathering also provided an opportunity for the drivers and guests to celebrate a Mercedes-AMG milestone – 2017 marks the brand's 50th anniversary. In the course of this half-century, the brand has remained true to its promise of "Driving Performance", which unites its core strengths of cutting-edge technology and a deep passion for creating emotionally appealing products.
Hugo Boss, team part of the Mercedes-AMG F1 team, also showcased its latest Fall/Winter 17 collection and gave jackets from the "Boss for Mercedes-Benz Collection" as prizes for the F1-themed quizzes, along with motorsports merchandise from Mercedes-Benz.

Check out the Mercedes-AMG Petronas W08 EQ Power+ racecar for the 2017 F1 season.
Check out the first dedicated Mercedes-AMG showroom in the world.