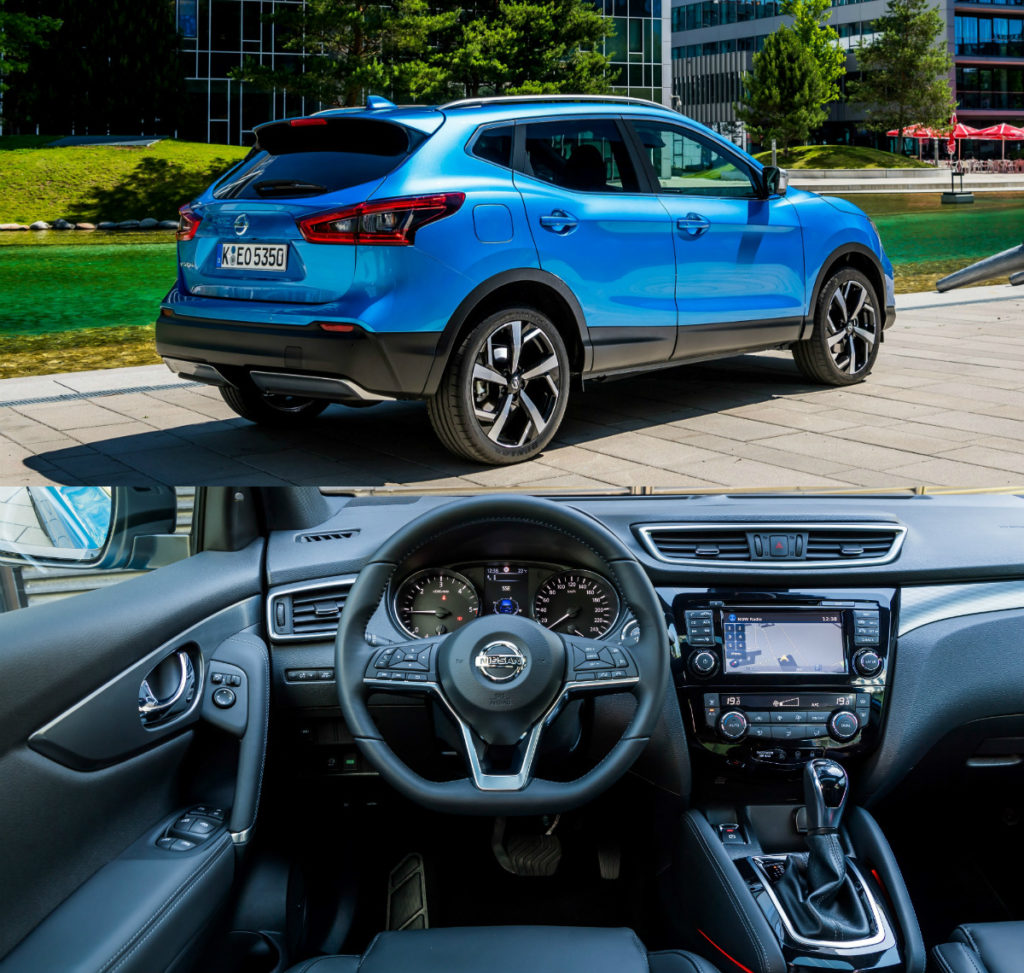 The Nissan Qashqai is Europe's best-selling urban crossover, and is now available with significant enhancements which further develop its character.
The wide-ranging changes are based on consumer insight and customer feedback, and are designed to reinforce the Qashqai's position as a leader in the segment. Thanks to a number of under-the-skin improvements, the new Qashqai's handling performance is more refined than ever.
Innovative technologies have been added while others have been upgraded with new safety features. For customers seeking new levels of driving flexibility and greater freedom when they want it, the new Qashqai will be available with ProPilot, Nissan's autonomous drive technology.
ProPilot will control the steering, acceleration and braking in a single lane on highways during heavy traffic congestion and high-speed cruising. It is based on three technologies – Lane Keep Assist (LKA), Intelligent Cruise Control (ICC) and Traffic Jam Pilot (TJP). Intuitive to use, ProPILOT will be activated via a button on the Qashqai's steering wheel. Information will be displayed in the combimeter between the instrument dials.
The Qashqai's improvements have been carried out by Nissan engineering teams based in the UK, Spain and Germany. The car continues to be built at Nissan's state-of-the-art manufacturing facility in Sunderland, UK, one of Europe's most efficient automotive plants.
The most dramatic enhancements to the Nissan Qashqai are to its exterior. Featuring a contemporary new style Nissan calls 'Premium Dynamism', the upgrades are visible from every angle.
On ride comfort, the priority was calmer body motion and improved impact shock. This was achieved by retuning the dampers, reducing the single wheel spring rate, and modifying rubber components. The anti-roll bar stiffness has been increased to maintain handling performance. There is now reduced body motion when going over large bumps thanks to changes to the car's Active Ride Control system.
To enhance handling, the engineering team has created a more secure feel and improved line traceability through corners. This has been achieved with a new thicker steering shaft and changes to the steering effort build-up around dead centre.
There are significant improvements to noise, vibration and harshness (NVH) performance on the new Qashqai. More sound insulation material, and material of a higher quality, has been added inside the front doors and behind the rear wheel arches. Additional sealing around the front doors has been integrated, while the rear door glass is now thicker – from 3.15mm to 3.85mm – to improve the rear passenger experience.
Reflecting customer demands for a superior audio option, the Qashqai is available with an all-new eight-speaker system supplied by Bose. 

Read about the 10-year history (2007-2017) of the Nissan Qashqai.