Toyota Motor Corporation Australia (TMCA), the production and sales subsidiary of Toyota Motor Corporation (TMC) in Australia, ended 54 years of manufacturing in Australia on 3 October, 2017. Approximately 3000 people, including current and former employees, as well as suppliers, dealers and officials from TMC attended the closure ceremony held at the Altona plant in Melbourne.
At the ceremony, TMCA chairman Max Yasuda announced the establishment of the Toyota Community Foundation Australia Pty Ltd to contribute to the Australia region over the long term after the end of manufacturing. The foundation is expected to start with a fund of A$32 million (S$34m), which will provide educational support to children. Focusing on the western Melbourne suburb where the Altona factory is located, the plan first calls to provide support to students with economic difficulties and to schools with disadvantaged educational environments.
TMCA will shift its sales and marketing functions from Sydney to its Melbourne headquarters, as it transitions to a national sales and distribution company from 2018. The Altona plant will be re-established as a training and product development facility, leveraging previously accumulated knowledge and expertise to further develop Toyota's people, products and services.
Following the decision to end manufacturing operations in Australia three years ago, TMCA has carried out re-employment assistance by providing affected staff with individual career consultations, job information, job fairs, job skills training, among other activities. TMCA expects to continue with these activities until the middle of 2018.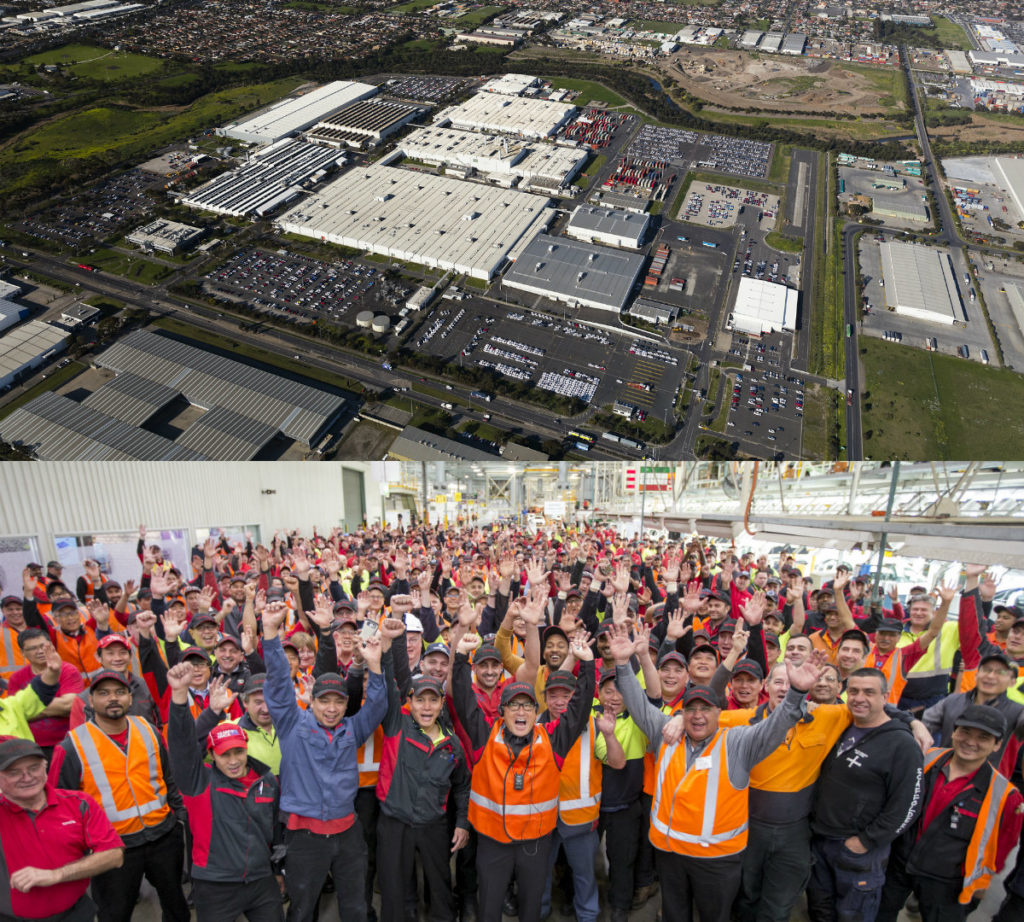 Read about the Holden Commodore's final year of production as an Aussie-made car for Aussies.
Check out the 86 Shooting Brake concept created by Toyota Australia.