Being the boss of an SME is probably one of the hardest jobs in the world, more so in times like these. Rising inflation and ever-increasing costs make running a business even harder than before.
Then there's the never-ending push to go green. We're told that internal combustion engines are bad and electric vehicles are good. Therefore, we must spend more money acquiring them, or risk being labelled "environmentally unfriendly".
There's also a labour crunch to contend with. Hiring and retaining staff have become acute issues, too.
So, what's a progressive and eco-conscious fleet owner to do?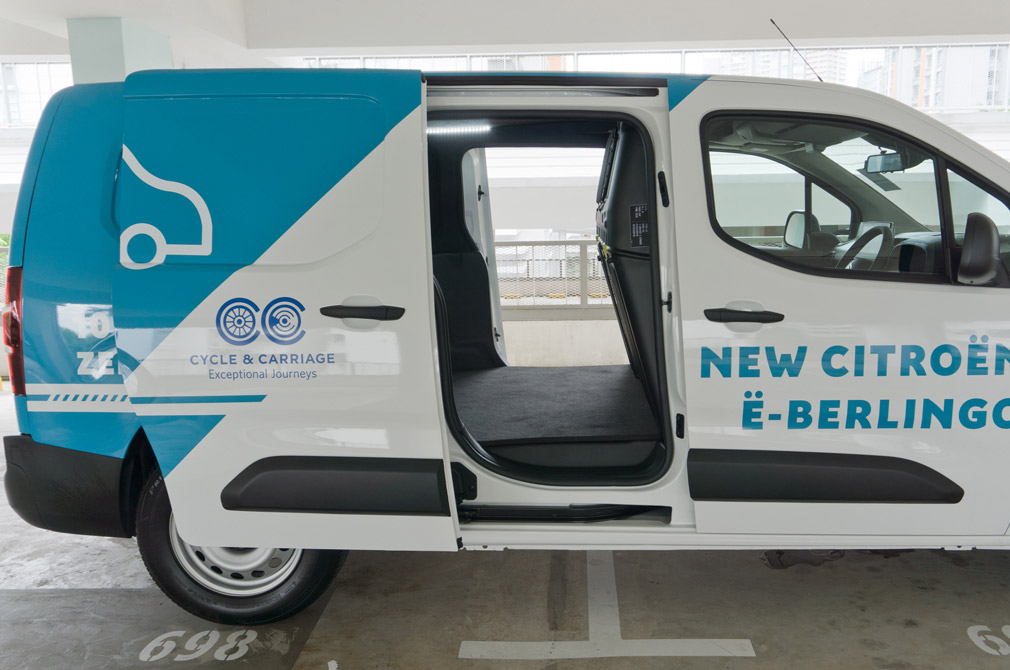 AN "E" SOLUTION?
The Citroen e-Berlingo is one of the latest contenders in the growing electric commercial vehicle (CV) segment, joining rivals such as Maxus e Deliver 3, BYD T3, Citroen e-Dispatch and its mechanical "cousin", the Opel Vivaro-e.
In terms of size, the e-Berlingo is smaller than the e-Dispatch. Measuring 4753mm long and 1880mm tall, it's compact enough to fit in most carparks. Do note that the radio antenna increases the height and tends to whip against ceilings in multi-storey carparks.
A CV's job is to haul cargo and, in this respect, the e-Berlingo offers 3800 litres of carrying capacity and a payload of 751kg.
Motivating the e-Berlingo is the same 134hp electric motor found in the e-Dispatch. But since the Berlingo is smaller, its lithium-ion battery is correspondingly more compact as well, with a capacity of 50kWh instead of 75.
Nevertheless, Citroen says the e-Berlingo has a maximum range of just under 300km (293km to be exact), or a day's worth of driving around the island.
Plugged into a 100kW DC charger, Citroen says the e-Berlingo's battery can be charged from zero to 80% in 30 minutes. With a 7.4kW AC wallbox, a full charge will take 7.5 hours. An 11kW charger will do the same in five hours.
POSSIBLE MORALE BOOSTER
Now that the tech bits are out of the way, it's back to the issue/s at hand. If retaining staff is an issue, then the e-Berlingo might be one of the strongest morale boosters that management can deploy.
Apart from higher pay and improved benefits, one of the best ways to enhance morale is to make employees more comfortable.
Imagine an office with bad ventilation, small workspaces and even poorer ergonomics. Apart from feeling warm and cramped, employees now have to suffer neck and shoulder pain, with a possible risk of carpal tunnel syndrome, too.
The same goes for those whose "office" is a commercial van. They, too, need a cool and cushy space to work in, and the e-Berlingo helps provide that.
In fact, the e-Berlingo is the most comfortable commercial van I've test-driven in the past 12 years.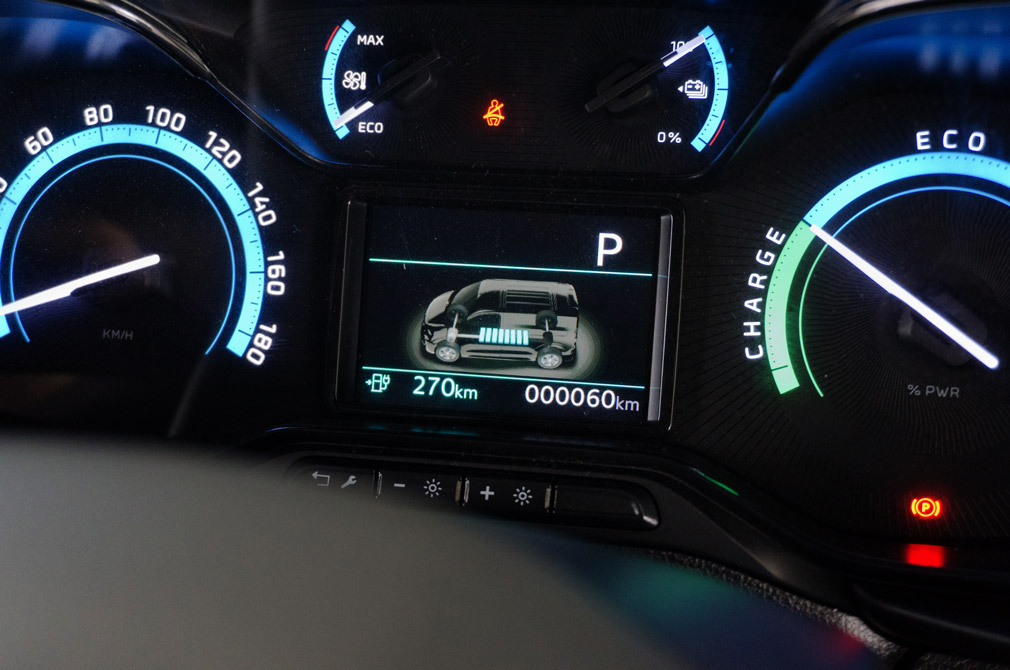 There's very little road or wind noise to speak of, apart from the loud beeping from the speed warning device (it comes on at 68km/h for some reason). Since Apple CarPlay and Android Auto are standard, the quietness should make listening to your Spotify playlist a bit more enjoyable.
Quietness aside, the e-Berlingo's other positive trait is its ride quality. The pliant damping makes it feel more like a crossover than a CV, and the use of car tyres instead of van-specific tyres complements this, too.
As a bonus, the steering is light – unlike the e-Dispatch's weighty helm – and the air-con is cool. Although to be fair, the system does not have to work too hard since the passenger compartment is closed off from the cargo hold.
ZIPPING ABOUT
With plentiful torque from the electric motor, going from rest to 70km/h in the e-Berlingo is pretty easy. The van is relatively easy to manoeuvre as well, though one should note the big blind spots caused by the lack of windows on the sliding doors.
The test vehicle comes with three seats up front, while customer units will have two. At any rate, there's not enough legroom for an adult in the middle.
There are storage points and cubbyholes aplenty in the cabin, and door bins large enough for both water bottles and clip boards. The resolution for the digital rear-view mirror could be better, though.
All told, if your days are spent driving about delivering stuff, the e-Berlingo is currently the cushiest van to be in.
Does that mean the e-Berlingo is a game-changer? It could be.
Upping wages and increasing benefits may not be feasible, but improving the working environment (while being kinder to the actual environment) is always a good move.
And while it may not directly help you reduce employee turnover, becoming known as a progressive and eco-conscious firm is no bad thing either.
---
Citroen e-Berlingo (A)
MOTOR     AC synchronous, permanent magnet
MAX POWER     134hp (100kW)
MAX TORQUE     260Nm
BATTERY CAPACITY     50kWh
POWER TO WEIGHT     81.3hp per tonne
GEARBOX     Single-speed automatic
0-100KM/H     9.7 seconds
TOP SPEED     130km/h
CONSUMPTION     18.6kWh/100km (combined)
MAX RANGE     293km
PRICE EXCL. COE     From $69,999 (before CVES)
AGENT     Cycle & Carriage Commercial Vehicle Centre
---