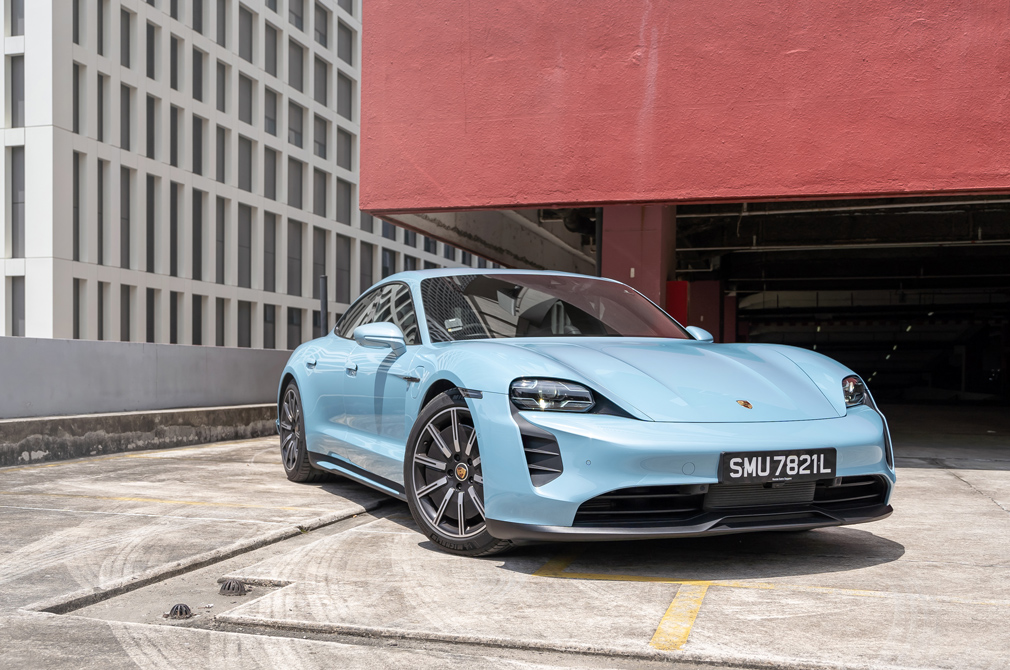 When Porsche announced it was building its first modern electric car, enthusiasts greeted the news with varying reactions.
Many were pleased to have a Porsche that could exist in a future with ever more stringent emissions protocols. Pessimists declared that this heralded the end of the beloved flat-6 engine.
Others for the most part, waited in anticipation. With all the hype, would the Porsche Taycan actually live up to expectations? Or would it end up driving like any other electric vehicle – no drama, just instant everything?
Going by the overwhelmingly positive reception that the Taycan has received, Porsche has gotten almost everything right. The wait has been worth it.
Driving the Taycan spoils you by raising your expectations of every other electric vehicle (EV) out there. You feel the power building as you accelerate, instead of being catapulted into warp speed at the blink of an eye.
For all its talents, the Porsche Taycan is really an approachable car. Its linear performance won't scare you to death (unless you make it), the ride quality is relatively good, and it can be driven into most carparks without a scratch.
Indeed, the Porsche Taycan so impressed every member of the Torque team, that it kept popping up in almost every Honours category during voting.
From "Best Driver's Car" to "Best Innovation" to "Most Memorable Drive", the Taycan has had more than its fair share of plaudits.
Didn't the Taycan deserve those other awards? Possibly. But the Lotus Exige Sport 350 dominated the "Best Driver's Car" category, while Nissan's e-POWER drivetrain was the pick for "Best Innovation".
Isn't the Porsche Taycan a memorable drive, though?
Yes, it is. But it seems the award-winning Alpine A110 has stolen and refused to relinquish the hearts of many a contributor. Torque Honours allows models that are still in showrooms to be voted into this category.
But the Porsche Taycan is really excellent. And it dawned on us that beyond its performance, handling and innovations, the Taycan deserved to be named "Best Electric Car".
Indeed, if this is Porsche's first modern attempt at an EV, we cannot wait to see what's next.
---
Torque Honours 2020 – An introduction
Head here to find out more about the Taycan
Read our Porsche Taycan review here
Click here for our review of the Taycan Turbo S