Sports cars are not just about outright power and performance.
Having plenty of horsepower and stupendous acceleration are fun – if you only want to go fast in a straight line.
That's what sets the Alpine A110 apart from many rivals. It isn't just about power – it's about sweet handling, too. Naturally, the A110 had the highest score for Handling among the 10 contenders.
And surprisingly, despite its quirky design, it topped the score chart for the X Factor, too.
Lawyer Edric Pan said: "Amidst today's increasingly-bloated cars, the compact, lightweight Alpine A110 is a revelation. It dances over bumps and through bends like my old Series-1 Elise did, yet is far more habitable and daily-usable than the almost sadistic Lotus."
"The Alpine A110's engine may be a mere 1.8-litre turbo, but it sounds rorty and delivers thumping performance since it has so little weight to shift. The car simply brims with playfulness, and because it feels so joyful and alive when you drive it, you do too."
Architect and freelance writer Lynn Tan added: "Once you get past the Alpine A110's controversial looks and French quirks, you begin to appreciate it for what it really is – a proper lightweight sports car with awesome power-to-weight ratio that will appeal to purists, yet not too hardcore or hard on the physique."
"It reminds me of a Lotus, but is equipped with creature comforts and is much easier to get in and out of, even in a pencil skirt. Unlike more powerful cars with eight or more cylinders and in excess of 500bhp which may leave you feeling unfulfilled and frustrated, the Alpine A110's modest 1.8-litre, 4-cylinder, turbocharged engine produces a moderate 248bhp, but it is power that you can actually tap and unleash."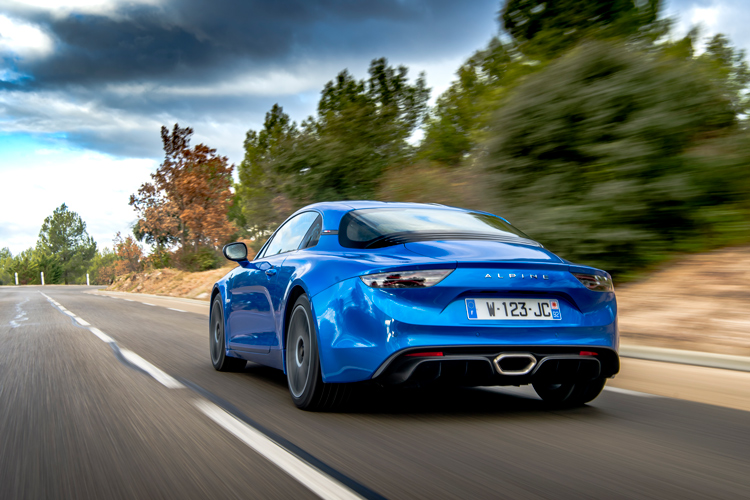 ---
Jaguar I-Pace is 2019 Straits Times Car Of The Year
Skoda Octavia RS 245 wins "Best Performance Fastback" at 2019 ST-Torque Awards
Mazda 3 wins "Best Family Sedan/Hatchback" at 2019 ST-Torque Awards
Click here to read our review of the Alpine A110