Chevrolet is strengthening its car lineup with premium, sporty styling, enhanced features and expanded choices for the 2019 Malibu, Cruze and Spark.
The 2019 Cruze, Malibu and Spark will offer a wide variety of trims, packages and models, from entry-level to high-end, to meet the needs of today's car buyers. Chevrolet's lineup has proven effective at bringing in new and younger customers to the brand who then become loyal advocates.
Design and performance are important to today's car customers, no matter the vehicle. The restyled faces of Chevrolet cars offer signature lighting that makes each car instantly recognisable as a Chevy, day or night. The redesigned front ends for the Spark, Cruze and Malibu offer a more premium look while maintaining their athletic body sides.
A greater attention to detail includes intricate, sculpted grilles and integrated signature headlamps. All three models incorporate Chevrolet's signature dual-element taillamps.
"The restyled face of Chevy cars for 2019 is characterised by a family-like appearance, with each model honouring its Chevrolet heritage while showing off expressive designs," said John Cafaro, executive director, Global Chevrolet Design.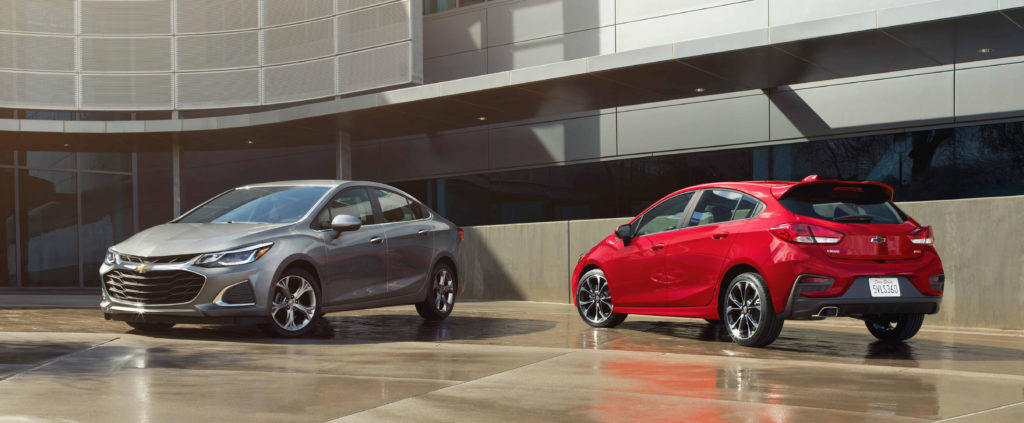 Read about the fiery Chevy that is the sixth-generation Camaro.