Lamborghini and Ducati have revealed the Ducati Diavel 1260 Lamborghini.
The motorcycle is a collaboration between the two brands. It will be made in a limited and numbered edition of 630 units.
Based on a Ducati Diavel 1260 S, the concept of the Diavel Lamborghini transfers the core concepts of the Sián FKP 37 to the motorcycle world.
The Diavel Lamborghini's lightweight forged wheels are inspired by the ones on the supercar. Carbon fibre air intakes and radiator covers also suggest superimposed floating elements on the main structure of the bike. The Ducati red is referenced by the Brembo brake callipers.
Other components, such as the silencer cover, central tank cover, dashboard cover and headlight frame are also made of carbon.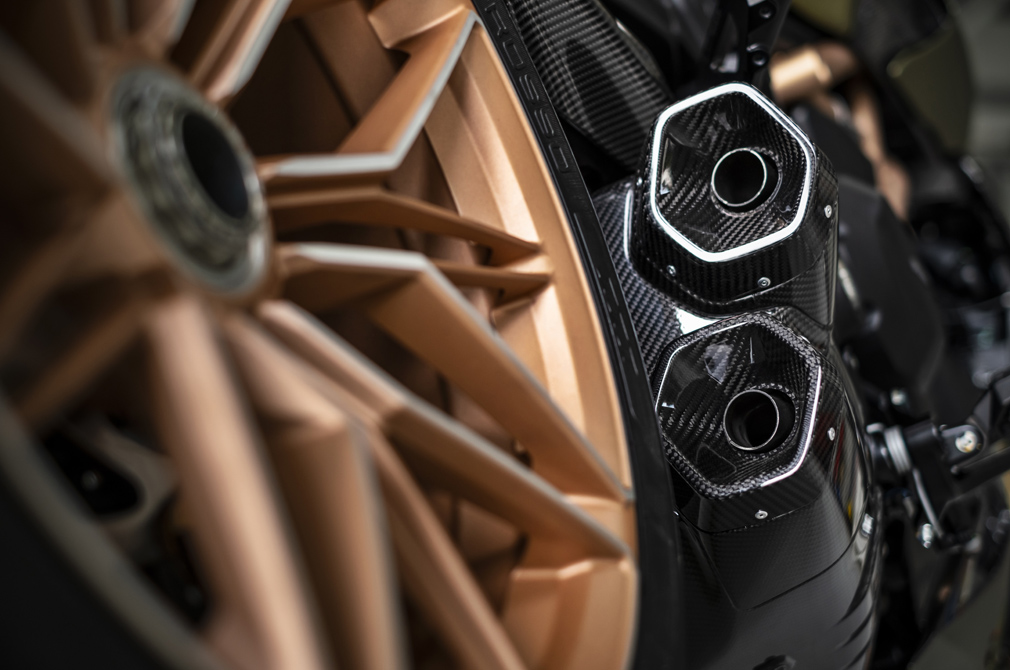 The paints applied to the bike are also the same as those used for the Lamborghini Sián FKP 37. The bodywork is characterised by the Verde (Green) Gea colour, while the frame, undertray and forged rims come in Oro (Gold) Electrum.
The key Lamborghini design elements of the hexagon and "Y" motif are also evident in the shape of the Diavel Lamborghini's exhaust and the seat's aesthetic details.
---
Find out more about the Ducati Diavel 1260 Lamborghini here
Looking for something even smaller than a bike? Check out the LEGO Technic Sián FKP 37
Read more about the Lamborghini Sián Roadster
Read our review of the Lamborghini Huracan EVO RWD here!