A Lamborghini Urus has set a 114km/h average speed record atop Lake Baikal in Russia.
The average speed record was performed from a standing start, and set by 18-time Days of Speed Russian record-holder Andrey Leontyev.
The maximum recorded speed of the Urus during the record-breaking sprint was 298km/h. However, Lamborghini said "Official data registered by the FIA and the Russian Automobile Federation will be published in April."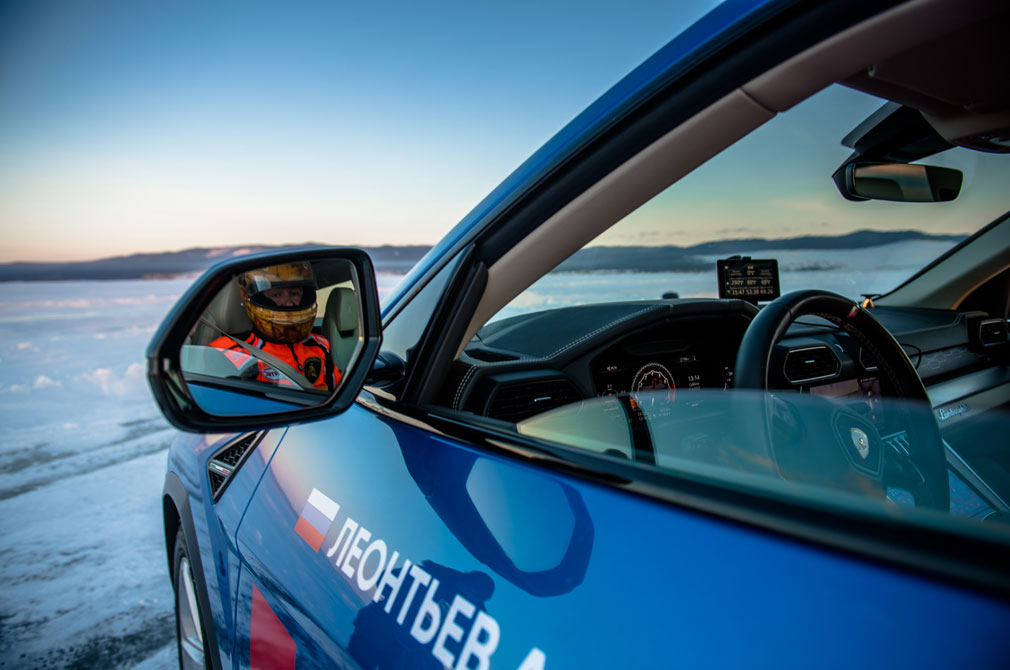 The record sprint was performed despite strong winds and significant warming of the ice on the world's deepest lake, a testament to the maneuverability of the Urus on the ice.
The Urus features a twin-turbocharged 4-litre V8 delivering 650hp at 6000rpm and maximum torque of 850Nm at 2250 rpm.
With a zero to 100km/h time of just 3.6 seconds, it is one of the fastest SUVs currently in the market.
---
Read more about Porsche's indoor land speed record here!
Lamborghini Urus driven in Singapore here!
Click here to find out more about the Urus