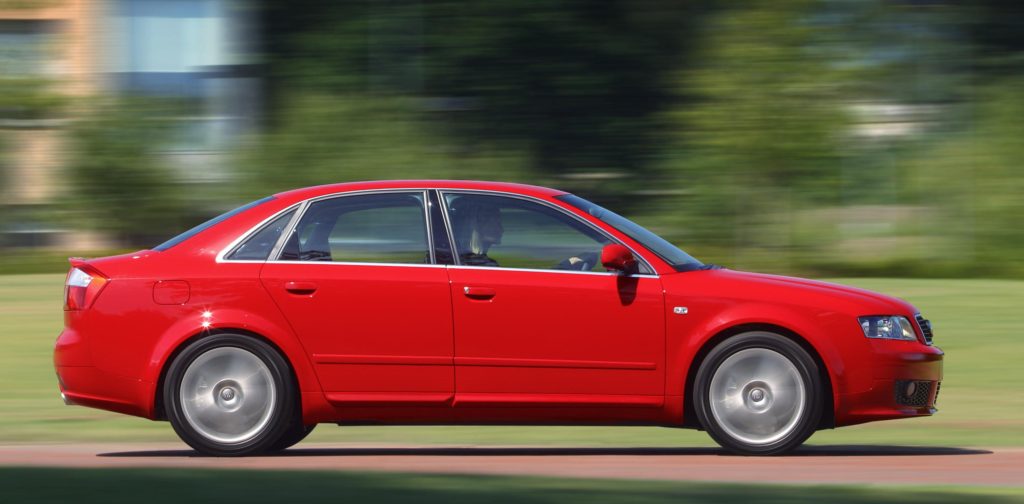 The 2004-2007 A4 combines cool and understated styling with high levels of build quality. Compared with the BMW 3 Series of the same era, the A4's looks are more sophisticated and executive than edgy, and should stand the test of time. A distinctive single-frame grille endows it with a strong character. Its 16-inch footwear could be why the ride isn't as firm as it could have been.
In the A4 hierarchy, the 1.8T sits between the 2-litre and the more expensive turbocharged 2-litre FSI. The 1.8T offers a compromise between comfort, power and performance. But regardless of the engine tag, the clean styling of the A4 turns heads on the road.
A peek into its cabin reveals an attractive landscape. The A4's interior is simply executed, yet has mild concessions to vanity, something not seen on earlier Audis, which were purely functional.
The futuristic-looking steering wheel could even have been plucked straight from Will Smith's Audi concept car in the movie I, Robot. But some of the levers and controls do feel a little dated, especially with the "click-click" of the climate control and hi-fi buttons. Features-wise, the car has all the items you need to impress your colleagues with.
At the back though, the Audi does not have rear air-con vents, but its conventional belt-line and roof mean it is not claustrophobic.
Some may turn up their noses at the fact that the A4 is a front-driver. Also the turbocharged 1.8-litre engine has been around since the Golf Mk 4. But it is a proven workhorse, with its 163hp and 225Nm punchy enough to get the 1430kg saloon to the 100km/h mark in 8.6 seconds.
The steering is nicely weighted, and manoeuvring the A4 around at parking speeds is a cinch, but the car feels less willing to be chucked around fast corners compared with rear-drivers such as the BMW 3 Series.