VW's turbocharged 1.4-litre motor delivers 122bhp and 200Nm – the latter figure from just 1500rpm. Despite the Jetta's slight hesitation when moving off from the lights, it clocks a decent century sprint time of 9.8 seconds.
As expected, the Jetta feels quite punchy, and its 7-speed dual-clutch gearbox, which shifts faster than the Megane's 6-speed dual-clutch unit, ensures a more seamless transfer of power.
With a zero-to-100km/h time of 12.5 seconds, or 2.7 seconds slower than the Jetta, you'd probably expect the Megane to be relaxed, if not lethargic. After all, its 1.5-litre turbo-diesel engine only produces 110bhp, or 12bhp less than the Jetta.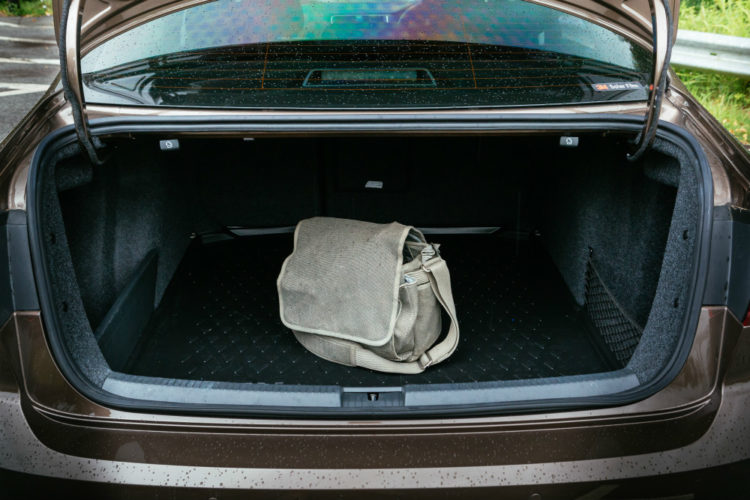 But if you forget about those figures and give the Megane a chance, you'll actually find it to be a lively drive.
The Megane may be down on ponies, but it delivers 50Nm more torque. At moderate to highway speeds, it is this extra twist that makes the saloon feel a lot more dynamic than its
paper figures suggest.
In fact, the Megane is actually more responsive than the Jetta, especially when you accelerate away from the lights. As with most turbo-diesel engines, it'll make you feel like you're being carried on a wave of torque.
Although Renault's turbo-diesel engine runs out of puff at 4000rpm, you don't need to push the motor hard in the first place, since it delivers the goods at lower revs.
If needed, the Megane and Jetta both have Sport modes to maximise drivetrain responsiveness. Utilising the manual override function is more fun in the latter because it has paddle-shifters. But surprisingly, the -/+ points in the former's shift-gate are in the "correct" order, which will definitely please more enthusiastic drivers.
Handling-wise, the Jetta feels more nimble because of its slightly stiffer damping. But the Megane wins in terms of ride comfort. Its pliant ride and quiet cabin (you can barely hear the diesel powerplant) make this French number more suited for road trips up north, too.
The latest Megane has not only taken the fight to the Jetta, it has also managed to upstage it with a cushier ride, niftier features (especially in Privilege specification) and a more eye-catching design. Its only downsides are its smaller cabin and the fact that its diesel motor attracts a higher road tax.
How long this French "uprising" will last ultimately depends on Volkswagen. If the German carmaker's recently launched models are anything to go by, the Megane will probably have a big fight on its hands when the new Jetta arrives.
---
Renault Megane Sedan Privilege 1.5 (A)
ENGINE     1461cc, 16-valves, inline-4, turbo-diesel
MAX POWER     110bhp at 4000rpm
MAX TORQUE     250Nm at 1750rpm
POWER TO WEIGHT     83.3bhp per tonne
GEARBOX     6-speed automatic with manual select
0-100KM/H     12.5 seconds
TOP SPEED     190km/h
CONSUMPTION     27km/L (combined)
CO2 EMISSION     95g/km
PRICE INCL. COE     $119,999 (after $30k CEVS rebate)
---
Volkswagen Jetta Sportline 1.4 (A)
ENGINE     1390cc, 16-valves, inline-4, turbocharged
MAX POWER     122bhp at 5000rpm
MAX TORQUE     200Nm at 1500-4000rpm
POWER TO WEIGHT     86.1bhp per tonne
GEARBOX     7-speed dual-clutch with manual select
0-100KM/H     9.8 seconds
TOP SPEED     202km/h
CONSUMPTION     16.7km/L (combined)
CO2 EMISSION     138g/km
PRICE INCL. COE     $120,400 (no CEVS rebate/surcharge)
---
Related story: Renault Megane Sedan 1.5 review
Related story: Group Test: Volkswagen Jetta 1.4 vs Toyota Corolla Altis 1.6