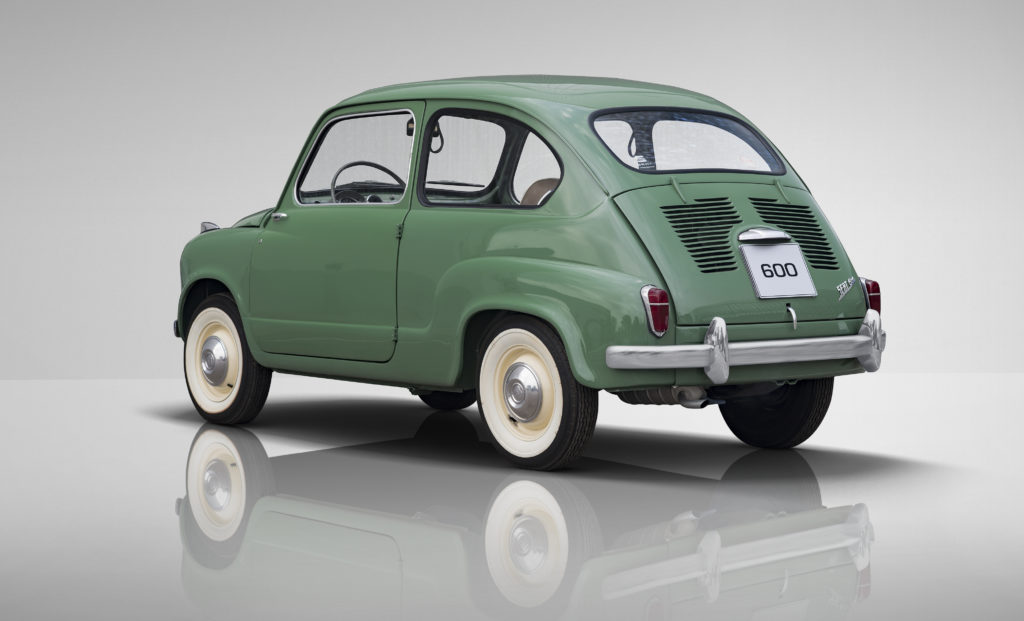 This specimen in green of an early Seat 600 from 1957 demonstrates the great passion and dedication the car manufacturer from Martorell has for its long history and automotive tradition. This model was restored in 2017 by the Seat Coches Históricos team in the Zona Franca industrial zone in Barcelona on the 60th anniversary of this small iconic car.
The elaborate all-round restoration of this model, which was popularly and affectionately known as the "little ball" or "little Seat", and which made a decisive contribution to Spain's sweeping departure into the automotive era that started in the late 1950s, took a whole year to complete. No expense or effort had been spared in restoring the car to its original condition.
It is probably the best-preserved specimen of a Seat 600 the Spanish car manufacturer has in its own vintage collection, together with a specimen from the second to last production series, a 600 L from 1973, still in mint condition.
The version here was originally called the Seat 600 when it first came out, without a letter after its name. Now, however, the model in question is referred to as the 600 N (for "Normal") to better distinguish it from the other models of the range. It is undoubtedly the rarest and most interesting of all series-produced 600s.
In total, some 800,000 Seat 600s were produced until 1973. Of the original version which left the production line between 1957 and 1963, until the introduction of the 600 D, only 132,462 units were built.
A special characteristic of the bodywork on the 600 N stands out at first glance and distinguishes the earlier model clearly from the later D, E and L versions, and that is the indicators on the front bumpers, which are mounted on the side of the 600 D together with the chrome trim and not at the front.
The 600 N also has what are referred to as "suicide doors", which have hinges at the back and not at the front. This feature was retained in the successor 600 D model from 1963, whereas the doors on the later E and L models from the 1970s opened the "right way around".
The "Normal" 600 was also unique in that it was powered by a simple, but almost indestructible, 18hp 633cc rear engine, which was good for a top speed of 95km/h. All successor versions were driven by 767cc engines, which provided a larger displacement and more power.
Check out a fully restored Seat 600 convertible.
Read about the discovery and restoration of Elvis Presley's BMW 507 roadster.